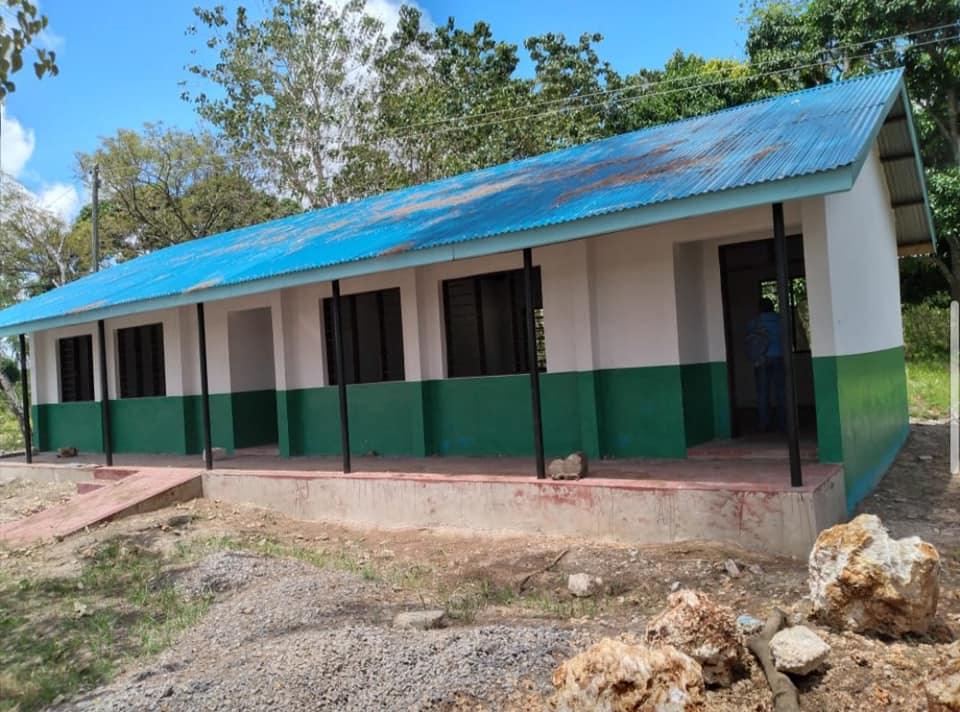 Lamu County Government is betting on Early Childhood Development Education Centers (ECDEs) to build a solid and lifelong foundation for the County's next generation of children between 4-5 years.
A total of 28 ECDEs will have been built by 2021. 20 facilities have been built in the last 3 financial years and 8 will be built in this financial year.
Speaking at the County Headquarters in Mokowe, Lamu County Governor, Fahim Twaha, said education continues to be at the center of his social transformation approach for the future growth of Lamu.
"In the near future this County will be home to the biggest Port in Kenya, a City that will be a regional transport and logistics hub, and other major investments. We will need a local human resource built from within and therefore must build this foundation from now, " said Governor Fahim
6 ECDEs were built in the 2017-18 financial year at Bobo in Hindi Ward, Ndambwe at Mkunumbi Ward, Sese at Hongwe Ward, Kizingitini Girls at Faza Ward and at Amkeni and Pangani at Witu Ward.
In the 2018-19 financial year, the County built the Ishakani ECDE in Kiunga Ward.
In 2019-2020 financial year, 13 ECDEs were built at Siyu in Faza Ward, Mangu, Sikomani, Lake Kenyatta and Lumshi in Bahari Ward; Mikinduni and Kizuke in Mkunumbi, Tangeni and Thakuthaku in Witu Ward; Bomani and Jipendeni in Hongwe Ward, Hindi in Hindi Ward and Mararani in Shela Ward.
In the 2020-21 financial year 8 ECDEs will be completed at Bahari, Sinambio and Jericho in Hongwe Ward; India in Mkomani Ward, Kakathe in Witu Ward, Shekale in Mkunumbi Ward, Milimani in Basuba Ward and Kizingitini in Faza Ward.
Beyond infrastuctural development, the County has employed 112 teachers in the ECDE sector, with 80% of them already promoted to the next job group. Plans to kickstart ECDE school feeding program are also in their final stages. Over 6700 secondary students have been supported through bursaries and scholarships in the past 3 years.
_Ends_
For more information contact:
Lamu County Government Communications Office at info@lamu.go.ke