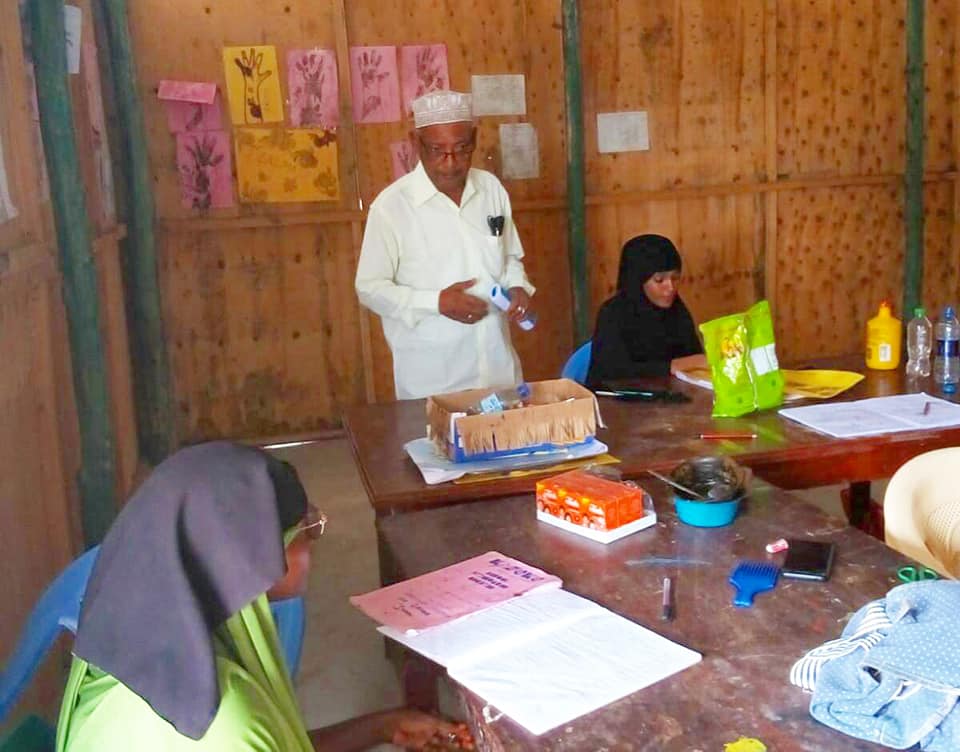 Chief Officer Education, Technology and Vocational Training, Mr Abdalla Ahmed held a consultative meeting with the management and instructors of the Mokowe Vocational Training Center at Mokowe, Hindi Ward.
Addressing the trainees during an inspection tour of the facility, Mr Ahmed underlined that Governor Fahim's administration has made far-reaching reforms in the TVET sector to churn technologists and artisans required to contribute to Kenya's and Lamu's industrial goals. He encouraged the youths to take advantage of the opportunities to secure a better future for themselves .
"We have opened 14 satellite polytechnics across the County, scrapped off fees in all of them and expanded the curricula. Make use of these facilities to get required foundational skillset to get employment opportunities or even self-employ " Said Mr Ahmed
Lamu County's commitment to increase the number of graduates with technical expertise, mirrors the national government's ambition to reduce a skills gap that exists in building infrastructure in line with Vision 2030 development goals.
_Ends_
For more information contact:
Lamu County Government Communications Office at info@lamu.go.ke