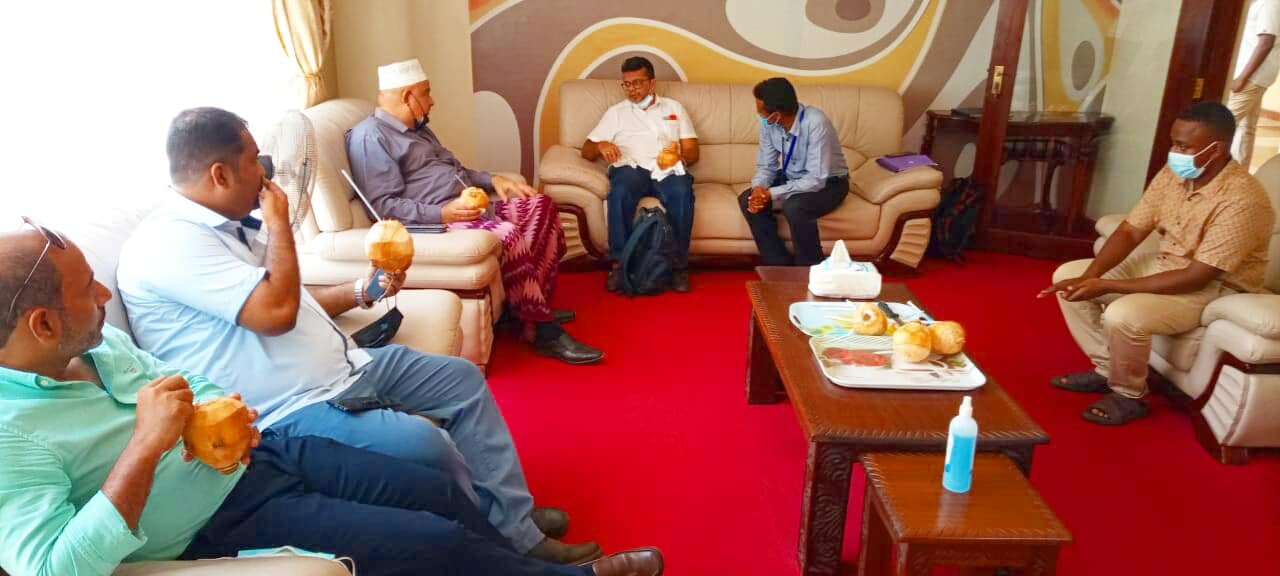 H.E Governor Fahim Twaha earlier today received a delegation from the Coast region Kenya Association of Manufacturers (KAM).
The team was led by Mr. Mohamed Rashid,Board of Directors KAM and KAM chairman Coast Chapter Mr Shafiq Ahmed Makrani
The manufacturing investors were in Lamu at the behest of Governor and the Department of Trade and Investment to discuss trade and investment opportunities in Lamu.
Investor roadshows are part of a larger plan by the Lamu county government to initiate partnerships with local investors to showcase business and investment opportunities in Lamu County.
The County, through its Department of Trade has embarked on creation of a comprehensive trade and investment policy. It will be mirrored on Kenya's ease of doing business strategy that seeks to create a conducive business environment and eliminate bureaucracies and encourage local firms to take advantage of Lamu's opportunities, including those accruing from Lamu Port operation.
The team later paid a courtesy call to the office of the Deputy Governor, Abdulhakim Aboud, before proceeding on an official tour of the LAPSSET site led by the CECM Trade Hon. Josephat Musembi and CO Trade Atwah Salim, among other senior County officials.
Tomorrow, Tuesday, November 2nd 2021, the KAM team will hold a session with technical teams from the Trade and Agriculture departments.The meeting will seek to explore opportunities around Mango and Maize farming, Special Economic Zone (SE2)/Industrial Park among other areas of investment in Lamu.
Also in attendance was the Vice Chair KAM coast chapter, Abdalla Athman, Mr. Mohamed Azeem,Milly Group 2; Mr. Abdulmajid Salim,Milly Group among others.
-Ends-
For more information contact
Lamu County Communications Office at: info@lamu.go.ke