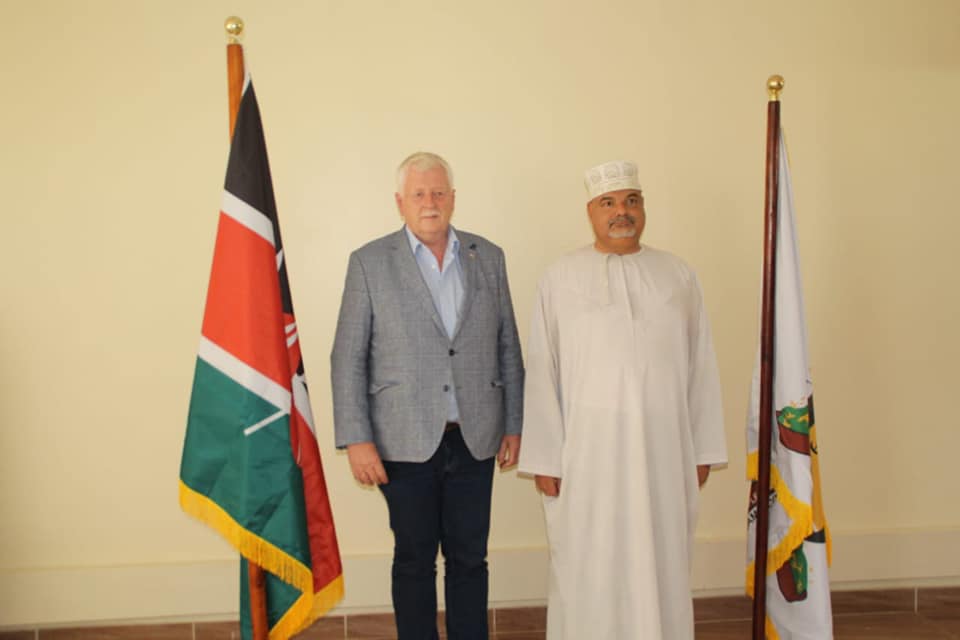 Lamu Governor HE Fahim Yasin Twaha held talks with the Netherlands Ambassador to Kenya HE.Maarten Brouwer who paid him a courtesy call at Lamu County Headquarters in Mokowe.
The Governor and the Ambassador discussed several matters of mutual interest to Lamu County and Netherlands among them being exploring the viability of doing business of exporting flowers from Kenya to Netherlands using Lamu Port as the gateway.
"We have already visited Nakuru and other counties to see how better we can work on exporting flowers to Netherlands by sea, a program that will take five to ten years to be actualized," said the Ambassador.
He further urged the government to train and support fishermen for easier transformation of the sector which has been affected by Port activities.
Governor Fahim said the visit is timely because of the good infrastructure that the government has invested in the county and enhanced security.
"With Netherlands being among the leading importers of cut flowers and buds for bouquets from Kenya, my government is willing to explore all possible areas of collaborations to ensure Lamu Port becomes the gateway of this multi million project," said Governor Fahim.
He added that it will also contribute to the sprout of related business around the industry.
Netherlands imports from Kenya an average of flowers worth 35 million U.S. dollars a month. Kenya exports mainly horticultural produce to the European country in particularly, cut flowers. Besides flowers, Kenya's other exports to Netherlands include tobacco, vegetables and fruits.
-ENDS-
Story by: Abdalla Simba and Athman Omar
For more information contact:
Lamu County Government Communications Office at info@lamu.go.ke