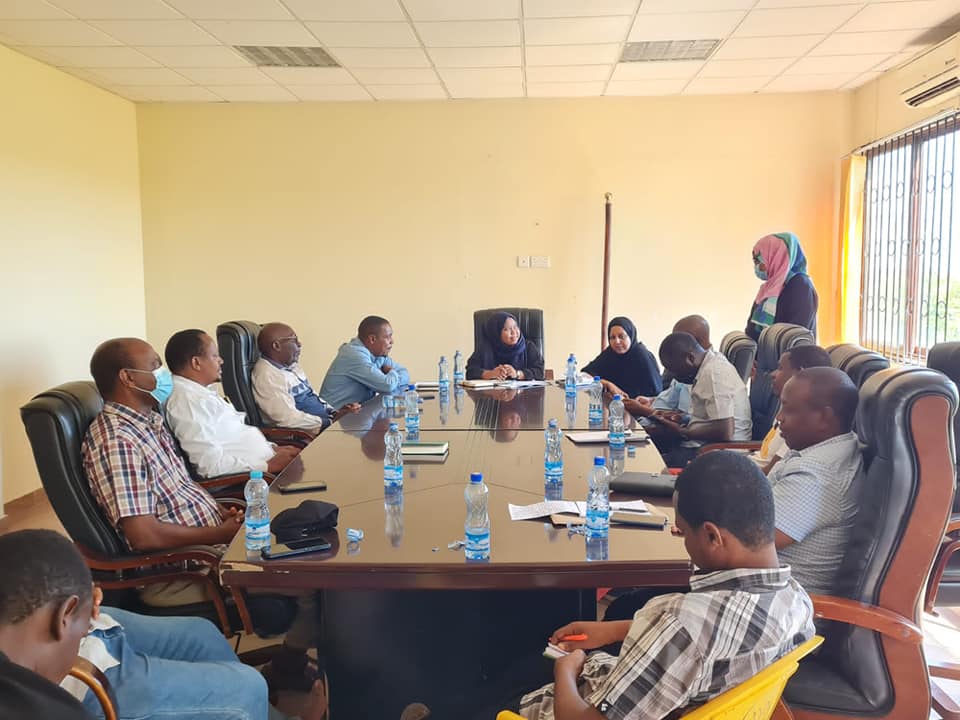 Coast Water Works Development Agency Chair Hon. Omar Boga is on a two days visit in Lamu to inspect the ongoing and completed projects that are being implemented by the board in partnership with the Lamu County Government.
The Chair who was accompanied by Coast Water Directors and Board Members lauded H.E Governor Fahim Twaha administration for undertaking water projects that are impactful to communities. The Chairman also commended the Maimekoni project that seeks to connect all homes with piped fresh water, and also underscored the importance of availability of water in a community, noting that the project has seen remote areas access clean tapped water for the first time since independence.
Speaking on behalf of the Governor, CECM Food Security, Livestock, Water Development and Blue Economy, Hon. Fahima Araphat, OGW assured the agency of a continued mutual collaboration between the two entities that will lead to reducing the water shortage gap in Lamu. Hon. Fahima further noted that it's high time all stakeholders in the Water sector started exploring for a longterm and permanent solution of the Water problem in Lamu County through tapping of River Tana.
The meeting was also attended by Lamu County Chief Officer Public Service Management and Administration Ms. Malika Omar, Managing Director LAWASCO Mr. Patrick Wainaina, County Water Department Administrator among others.
Ends.