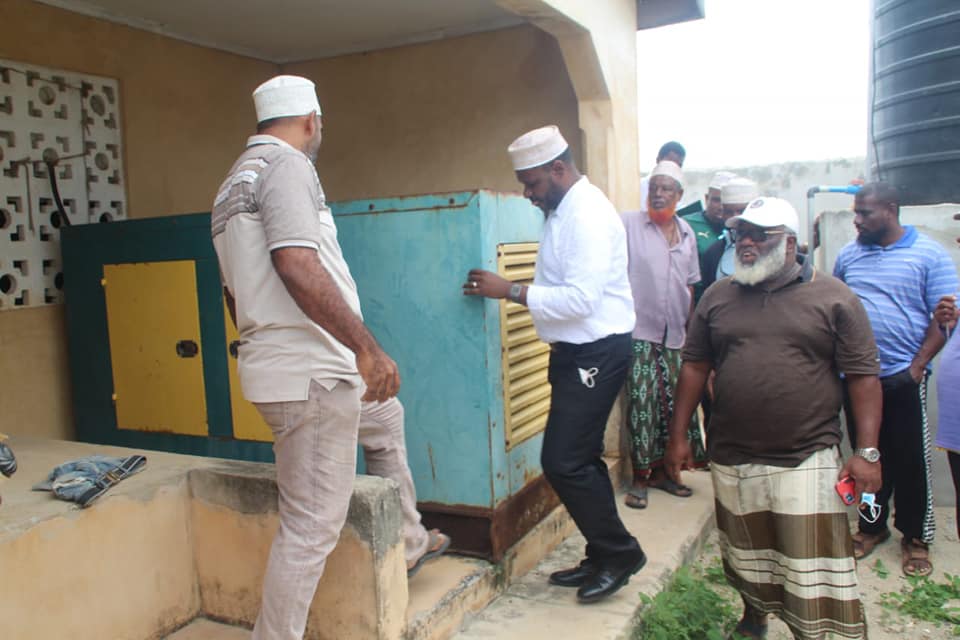 COUNTY GOVERNMENT MOVES TO REVIVE KIZINGITINI ICE MAKING PLANT
The Kizingitini Ice making plant is set to roar to life after closing operations for more than eight years.
This comes as a big reprieve for over 3,000 fishermen in Lamu East who can now boost production with minimal post harvest losses.
The County Government on, Wednesday, July 6, 2021 handed the Kizingitini Plant, Faza Ward, to the selected contractor for renovations and activation.
According to the Lamu County Deputy Governor and CEC Fisheries, Agriculture, Livestock, Cooperative and Food Security Abdulhakim Aboud, the renovations will be complete by the close of the year, December 2021.
The Deputy Governor noted the big challenge posed by lack of ice for fishers in the predominantly fishing community of Kizingitini.
"This ice plant revival is a vital input in the fish marketing chain for ensuring quality of fish from Kizingitini. It reduces post-harvest losses and is a useful tool for enhancing the bargaining position of fishers in the market. The supply of ice has always been short forcing our fishermen to sell their catch at throw away prices to dealers before they go bad," said Hon. Abdulhakim.
Upon completion of the renovation works, the Kizingitini Ice plant will produce 10 tonnes of flake ice every 24 hours at optimum. This will ensure enough ice production for fishermen and fish traders to preserve fish at the landing sites and during fish transportation from landing sites in Lamu East to the markets.
Other villages expected to benefit from the ice plant recovery include Mbwajumwali, Faza, Shanga Rubu, Shanga Ishakani, Kiwayu, Chundwa and Siyu.
-Ends-
Photo Credit: Athman Omar
For more information contact:
Lamu County Government Communications Office at info@lamu.go.ke