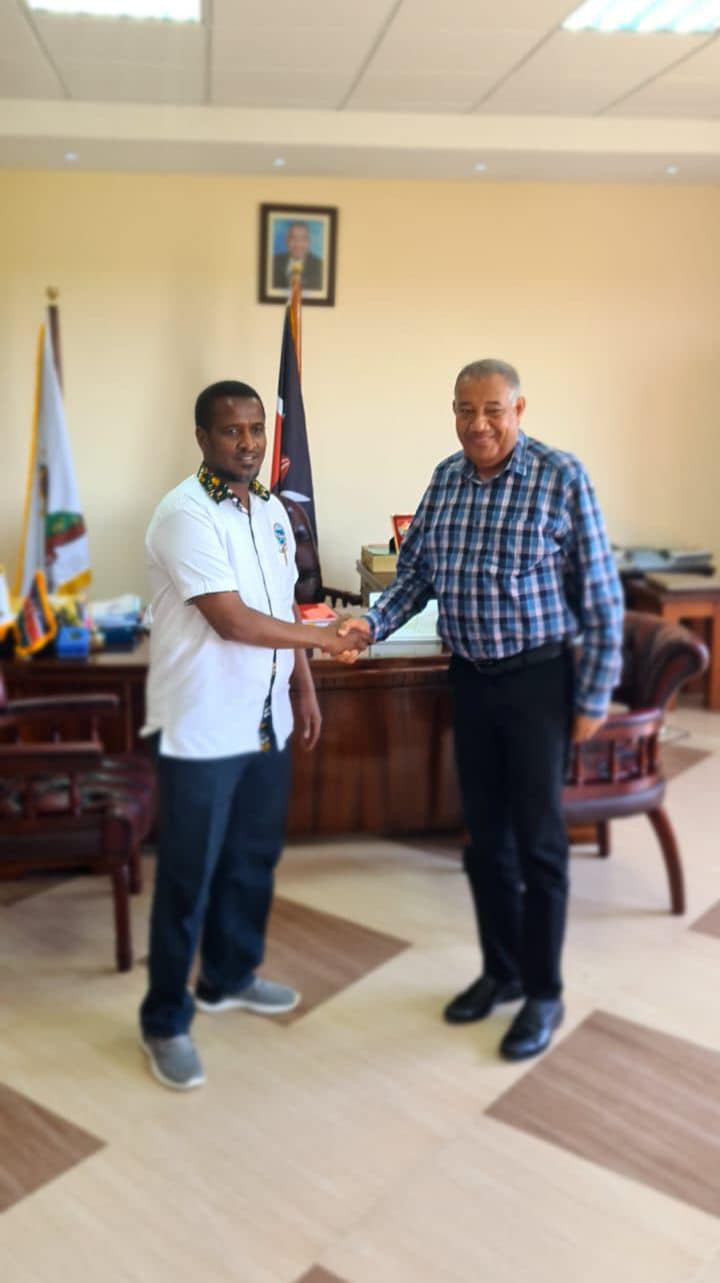 DROUGHT STRIKEN HOUSEHOLDS FROM LAMU TO RECIEVE RELIEF FOOD
The National Drought Management Authority (NDMA) has pledged for humanitarian and development response to the most vulnerable drought striken families in Lamu County that has left many households severely food insecure across Lamu East and West Sub-Counties.
The pledge was made this morning by N.D.M.A C.E.O Hared Hassan Adan Lt Col (Rtd), when he paid a courtesy call on H.E Governor Issa Timamy E.G.H in his office at the County Headquarters in Mokowe.
The drought situation is particularly stark across the county where famine is likely to ravage more vulnerable families if rains fail this season and if humanitarian assistance is not scaled up to reach the most vulnerable populations at the right time.
The food relief exercise which will be undertaken by N.D.M.A in partnership with County Government of Lamu will be flagged off tomorrow (Tuesday). To further mitigate on the drought being experienced, N.D.M.A also committed to donate one desalination plant and will in future partner with County Government of Lamu to set up dams that will provide water for domestic, livestock and irrigation purposes.
In attendance was Chief Officer for Devolution, Disaster Management And Resource Mobilization Mr. Mohamed Kassim, N.D.M.A officers among others.
-Ends-
For more information contact:
Lamu County Government Communications Office Email: communication@lamu.go.ke