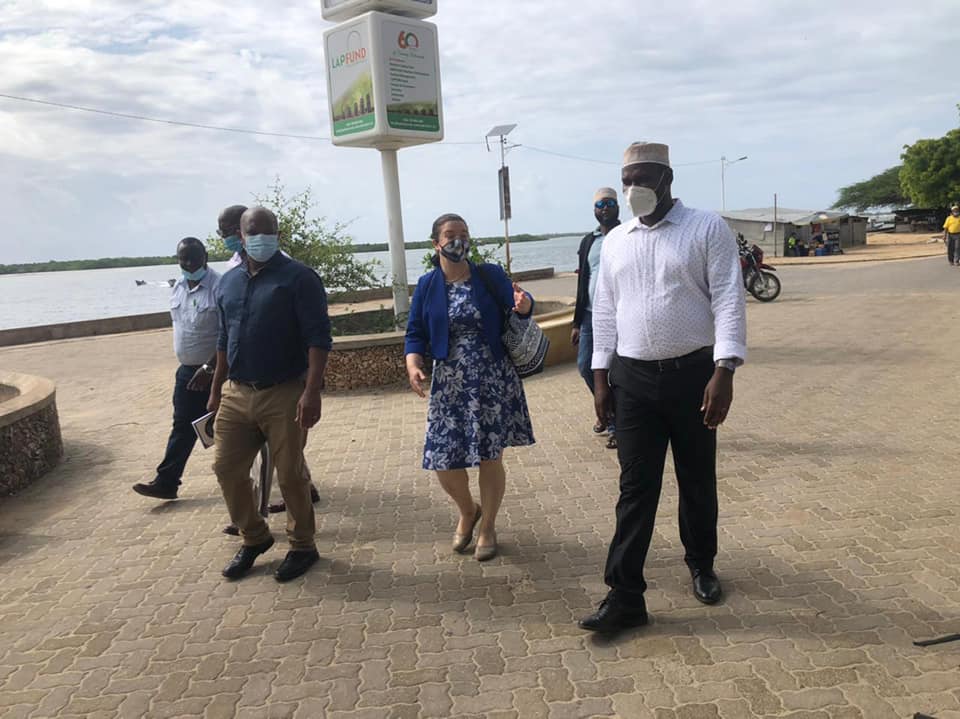 The European Union Delegations Chargee d' Affaires HE Katrin Hageman today continued with her two-day tour itinerary of Lamu County's Blue economy sector.
The ambassador led a delegation for a courtesy call at the Lamu Fisheries Offices at Jetty, to ascertain partnership opportunities.
The delegation further toured the Lamu TVET, which is earmarked to receive technical and financial support under the German Development agency GIZ to strengthen employable skills development in theblue economy sector.
The tour is under the auspices of the "Go Blue" Project, a five-year European Union initiative with Coastal counties.
In Lamu County, the specific projects will focus on urban management, value chain addition, marine conservation and maritime security.
The Ambassador was accompanied by Lamu Deputy Governor HE Abdulhakim Aboud, Kaunti za Jumuiya za Pwani CEO Mr. Emmanuel Nzai, Lamu County Education CECM Hon. Paul Thairu HSC among others.
Ends-
Story by: Samuel Mkare
For more information contact:
Lamu County Government Communications Office at info@lamu.go.ke