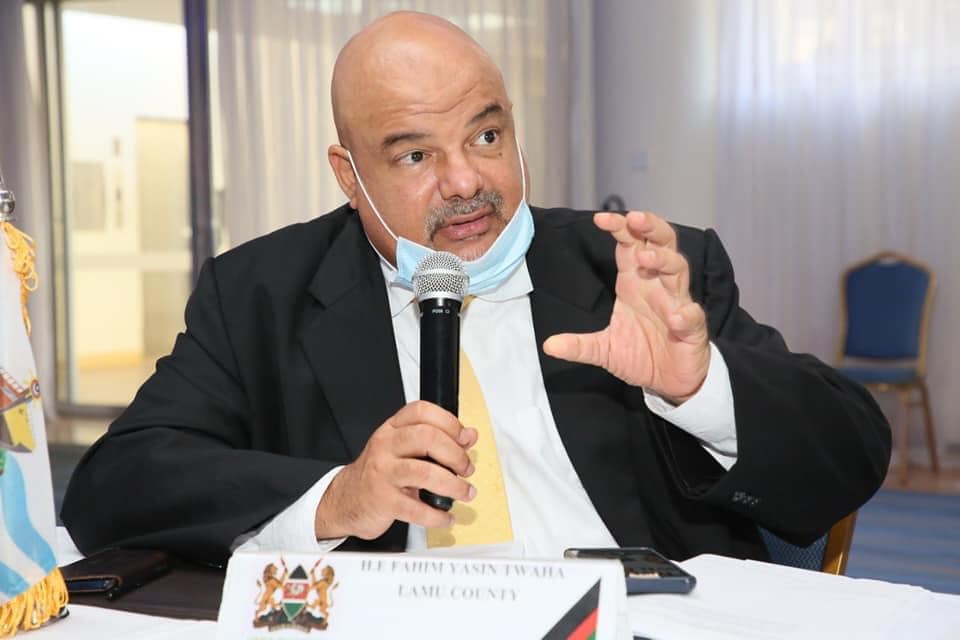 GOVERNOR FAHIM TWAHA ROOTS FOR BBI ADOPTION FOR COUNTY'S GROWTH
Lamu Governor Fahim Twaha yesterday joined his fellow C.O.G counterparts at a BBI Sensitization meeting with the former P.M and BBI Principal Rt. Hon. Raila Odinga.
Speaking on the sidelines of the event, Governor Fahim said the biggest gain of the BBI for Lamu County will be the increased revenue allocation from the National Government, from 15% to 35%, strengthening devolution.
He said: "Lamu County's population is ballooning with each passing year, which puts pressure on service offering and delivery. Increased funds through the BBI will give us an opportunity to develop more socially transformative projects at the grassroot level"
-Ends-
For more information contact:
Lamu County Government Communications Office at info@lamu.go.ke