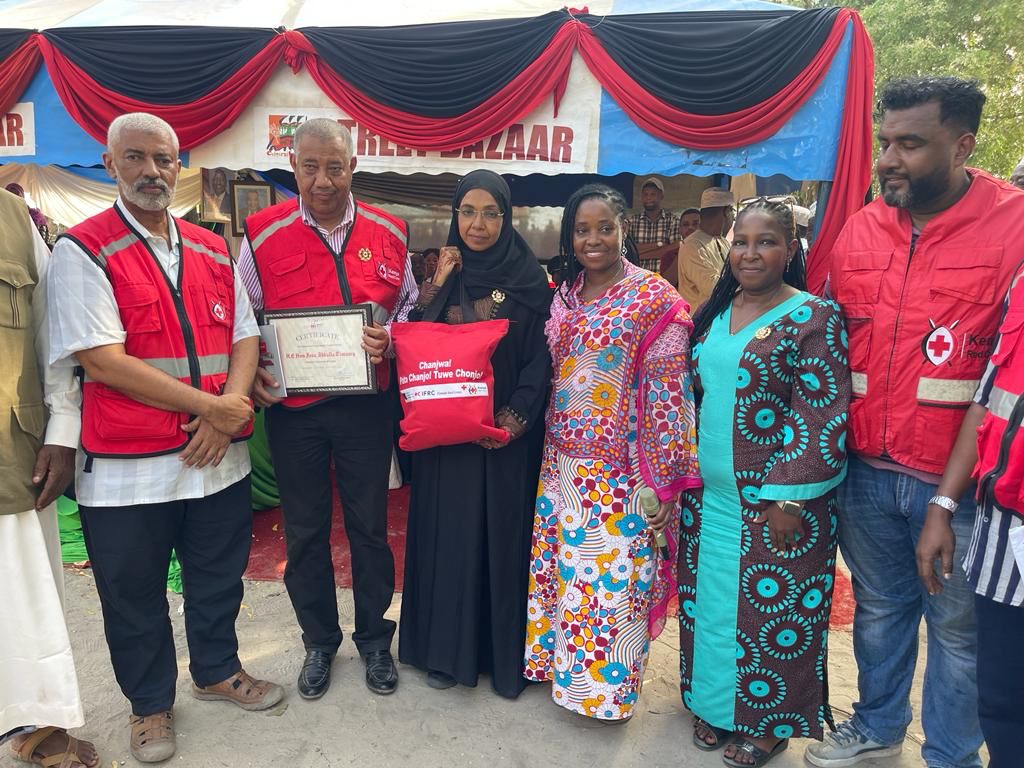 GOVERNOR TIMAMY INSTALLED AS KENYA REDCROSS PATRON, LIFE MEMBER
Lamu Governor H.E Issa Timamy, E.G.H has reiterated his commitment to work with Kenya Red Cross and other humanitarian organizations in ensuring residents from drought hit areas get the humanitarian assistance they require.
Speaking while giving fishing gears that will be used by over 800 fishermen in partnership with Kenya Redcross, the Governor lauded the institution for their noble contribution towards initiating and supporting programs that aim towards creating jobs, opening opportunities and improving the economic status of young people in Lamu County.
"I am humbled and honored to be installed as the Kenya Redcross Patron and a life member. I will always be highly appreciative of the important role played by the Kenya Red Cross in Lamu county and their unending endeavor to facilitate communities to respond to humanitarian emergencies, alleviate human suffering as well as implement innovative community driven programmes that transform lives and enhance community resilience" noted Governor Timamy.
He also applauded the humanitarian organization as being among the donors who gave the most contribution towards making the just concluded Lamu Cultural Festivals a success.
The Governor who accompanied by the First Lady H.E. Dr. Hajara El-Busaidy and his Deputy H.E. Raphael Munyua was speaking after the 59th Jamhuri day celebrations in Faza.