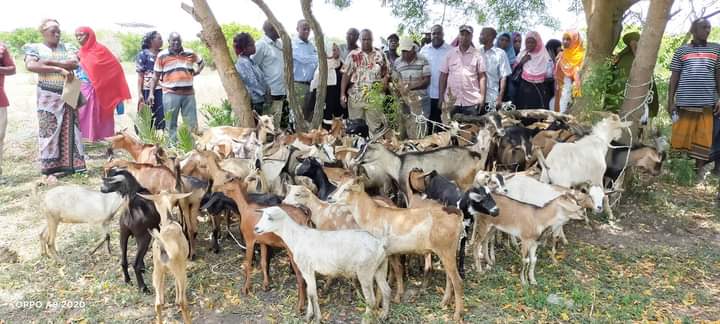 Hindi Ward smallholder livestock farmers benefit
Hindi Ward smallholder livestock farmers have today benefited from a livestock transfer project that seeks to create a sustainable pathway out of poverty.
The 4 smallholder livestock farmer groups received 41 local goats, 14 Alpine bucks and 2 Asia and Jersey crossbred bulls through the World Bank-funded Kenya Climate Smart Agriculture Program (KCSAP), through the State Department of Agriculture in collaboration with Lamu County Government
The multifaceted social protection program will help in animal husbandry and improved breeding stock to improve profitability of livestock production in Lamu.
The event at Hindi Polytechnic was graced by Lamu County Government's Chief of Staff Mohamed Bute, CEC Education Paul Thairu, CEC Health Ann Gathoni and CEC Environment Abdi Godana.