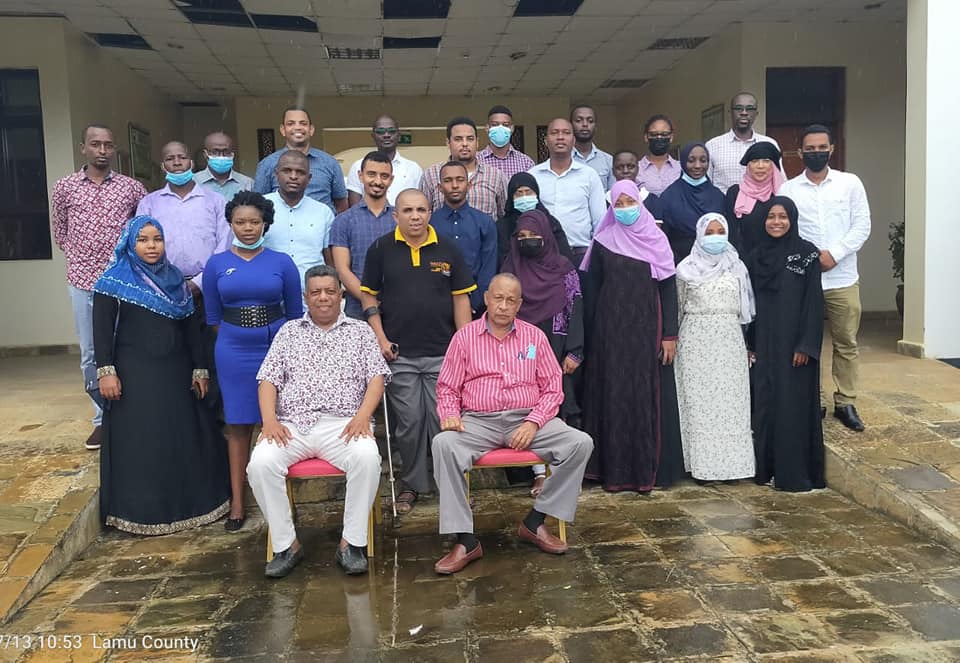 INDUCTION OF NEW COUNTY OFFICIALS
Thirty two(32) new County Government employees drawn from the department of Finance ,Medical Services PSMA, County Public Service Board, Lands, Physical Planning and Urban Development, have officially started their induction training at KEFRI Conference Hall .
The four day training aims to help the new civil service officials develop requisite competencies required for allpublic servants based on national values and principles of governance, principles of leadership, integrity and values of public service as enshrined in the Constitution.
Speaking when he officially launched the induction training, the Chairman Lamu County Public Service Board, Mr. Abdalla Fadhil termed the training as a critical process that will help the new County officials settle and familiarize into the new work environment.
"The ongoing training covers areas necessary to equip our new officials with understanding of government structure, operations and public service policies, regulations, values and principles" said Mr. Fadhil
He further appealed to the new officials to adhere to the Public Service code of conduct and ethics as they discharge their duties at all times.
"Mwananchi has a lot of expectations from you, and it's your responsibility to ensure that you serve everyone indiscriminately" added Mr. Fadhil
The Human Resource Development Policy for Public Service stipulates that induction should be done within three months of employment, transfer, promotion or appointment.
The new team comprises of Directors, Community Health Nurse ,Record Management officials, Office Administrators, Physical Planners, Radiographers among others.
-Ends-
Story by: Abdalla Simba and Adam Musa
For more information contact:
Lamu County Government Communications Office at info@lamu.go.ke