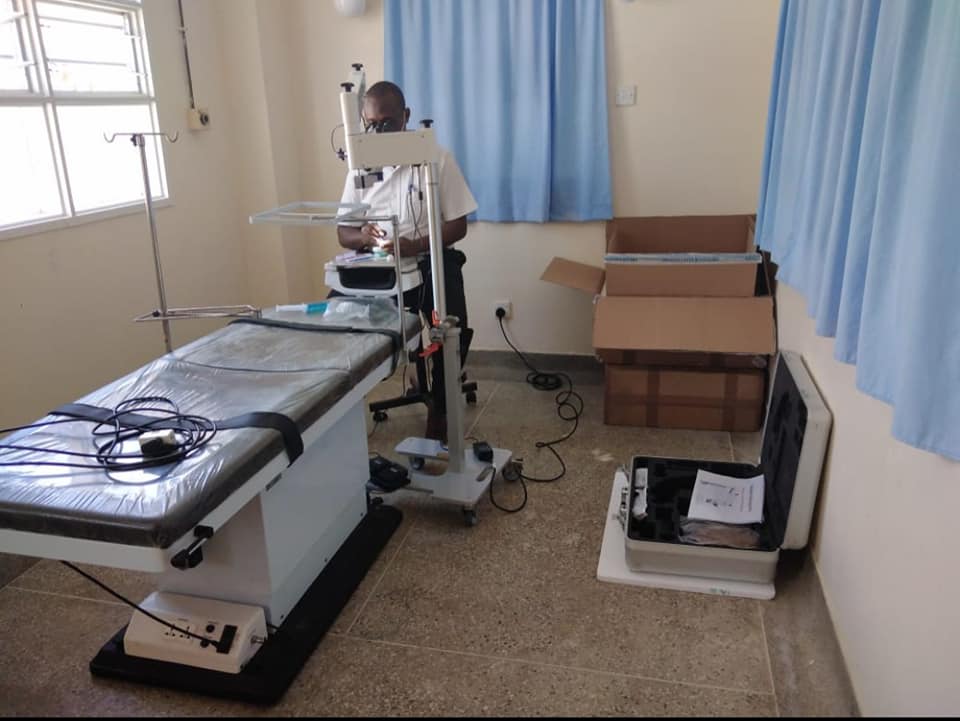 KING FAHAD HOSPITAL NOW EQUIPPED TO PREVENT AVOIDABLE BLINDNESS.
The Lamu County Department of Health in partnership with the German Committee for the Prevention of Blindness (DKVB), has acquired an operating theatre microscope.
The microscope, valued at about KES 2 million will primarily be used for cataract surgery, a leading cause of blindness in the world, and also aid in ear, nose and throat (ENT) procedures.
The new infrastructure will increase access to cataract and ENT services in Lamu County, which until now has referred patients to regional and national hospitals. Lamu records about 200 patients annually who require cataract surgery to save their eyesight.
World Health Organization (WHO) indicates that almost 250,000 Kenyans suffer from blindness, with 43 percent of these cases caused by cataracts, which is an avoidable and treatable condition.
_Ends_
For more information contact:
Lamu County Government Communications Office at info@lamu.go.ke