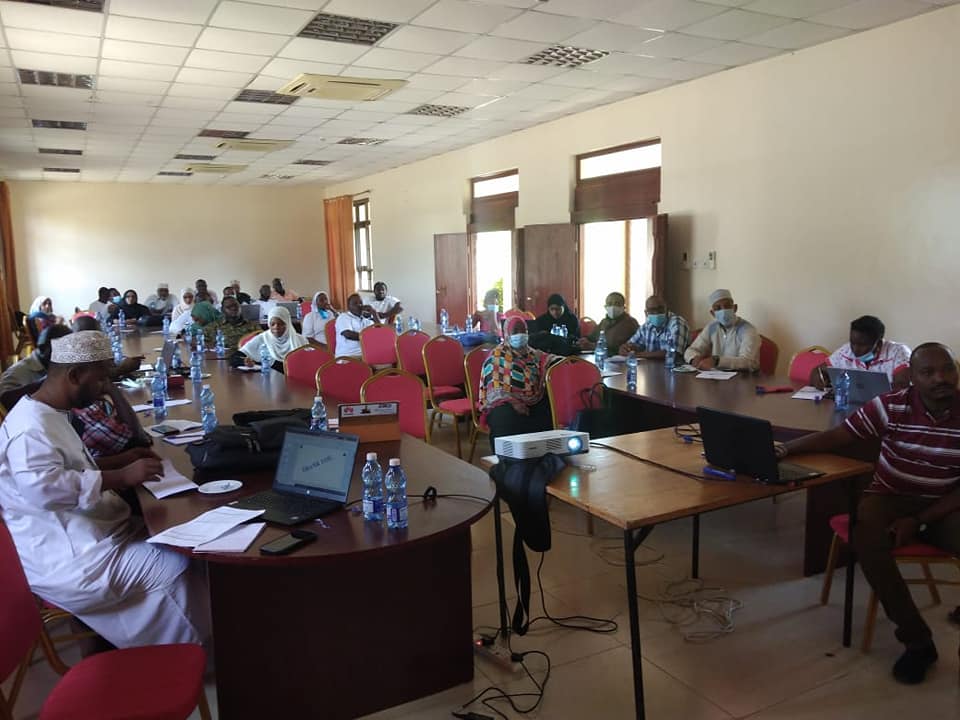 LAMU COUNTY BIANNUAL HEALTH SERVICES' PERFORMANCE REVIEW
The Department of Medical Services just wrapped up a two-day biannual performance review meeting for all county health facilities to monitor, assess, and communicate the extent to which the facilities accomplish their major objectives/goals and resolve any gaps.
The CHMT, program managers, and facility in-charges gathered to track and discuss healthcare performance, challenges, and innovations in order to improve service delivery across the county.
Director of Medical Services Dr. Abubakkar Baasba, who spoke at the conference, said the forum is important because it allows the County Government to recognize excellence, address opportunities for improvement, and set goals for the following year.
"This will provide the County Government with appropriate information about the state of all our health care facilities across the county. This information is in turn used in our health care planning to re-design the health care systems in the most effective, efficient, and equitable manner and to the satisfaction of all of those involved in this system, the wananchi, our healthcare workers and development partners " Said Dr. Baasba
Dr. Baasba also advised the heads of health facilities to collaborate closely with their fellow healthcare workers in order to close gaps in the delivery of enhanced and high-quality health care.
"Providing excellent patient care necessitates your entire team's focus. Your teams should work together and keep each employee's professional accomplishments, skill gaps, and goals in mind." Dr. Baasba added
The meeting, which took place at KEFRI in Mokowe, was part of a routine process to help the department of health services determine key priorities for health-care interventions and set goals for the coming performance period, including specific action plans to assist team members in achieving their goals.
-Ends-
For more information contact
Lamu County Communications Office at: info@lamu.go.ke