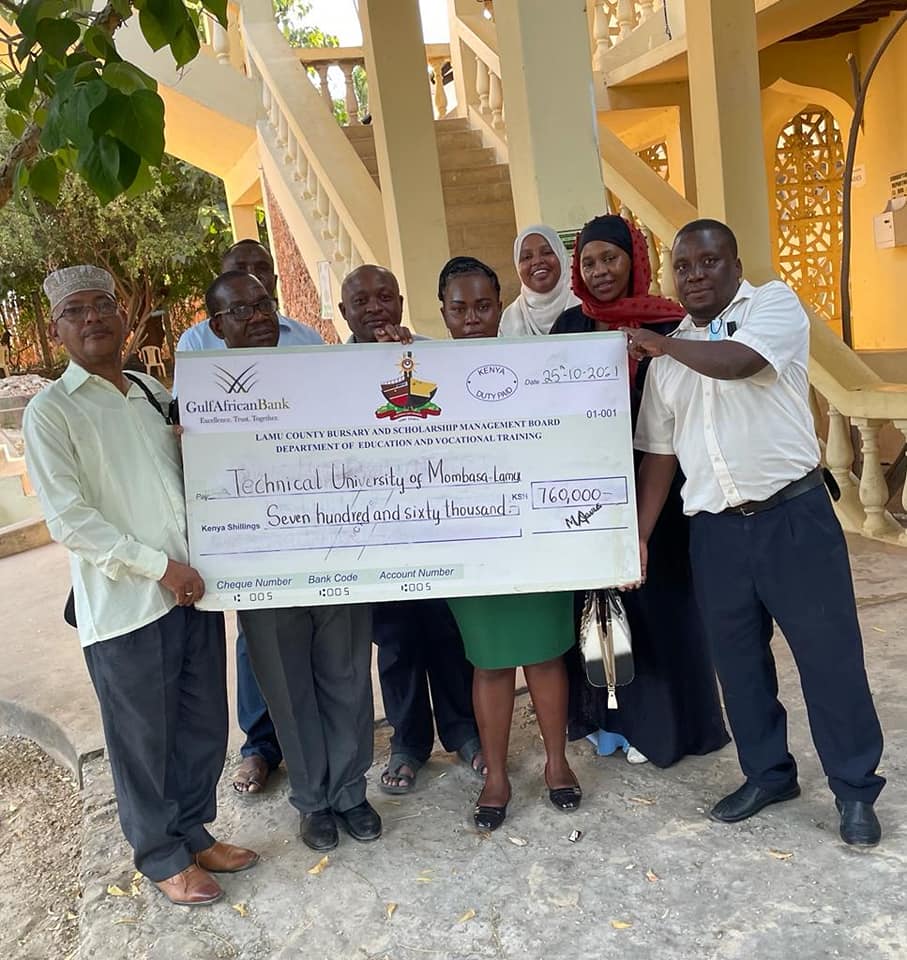 LAMU COUNTY DISBURSES Ksh. 37.6 MILLION BURSARY FUNDS TO 2,200 UNIVERSITY AND COLLEGE STUDENTS
Lamu County Governor HE Fahim Twaha has disbursed bursaries worth Ksh. 37.6 million to needy students from Lamu studying in colleges and universities across the country.
According to Governor Fahim, over 2,200 cheques for students who applied for bursaries are ready and should be collected from their respective Ward administrator's offices while delivery of cheques for applicants from the institutions listed below started last week and is well on course .
1. Chuka University
2. Dedan Kimathi university
3. Egerton university
4. JKUAT
5. Kenya Coast National Polytechnic
6. KMTC
7. Kenya Methodist
8. Kenyatta University
9. Kilifi College of Accountancy
10. Maseno university
11. Moi university 12.
Pwani university
13. Technical University of Mombasa
14. Umma university
15. University of Nairobi
16. Vision ECDE training center.
This will facilitate steady validation process. Upto now the County Bursary Committee has handed over cheques for Mkomani, Bahari, Faza, Kiunga, Witu, Mkunumbi, Kiunga and Hindi wards respectively.
The Governor has further urged parents with students in colleges and universities to take advantage of the bursary kitty to educate their children and secure their future, maintaining that his administration is committed to empower all Lamu youths through education .
Lamu county Government has budgeted for Ksh. 250 Million in this financial year to cater for over 2,000 students under secondary school full scholarship program, over 8,500 students under secondary school normal bursaries and over 2,200 students under college and university bursaries.
All parents/guardians/students who will collect bursary cheques from Ward Administrator offices will be required to bring back a school payment receipt to their respective Ward Administrator's office for record purposes.
For further clarification or inquiries contact Mr.Sadik Mulei Kariuki via phone number 0718704187 (communication officer) lamu county bursary and scholarship management board.
-ENDS-
For more information contact:
Lamu County Government Communications Office at: info@lamu.go.ke