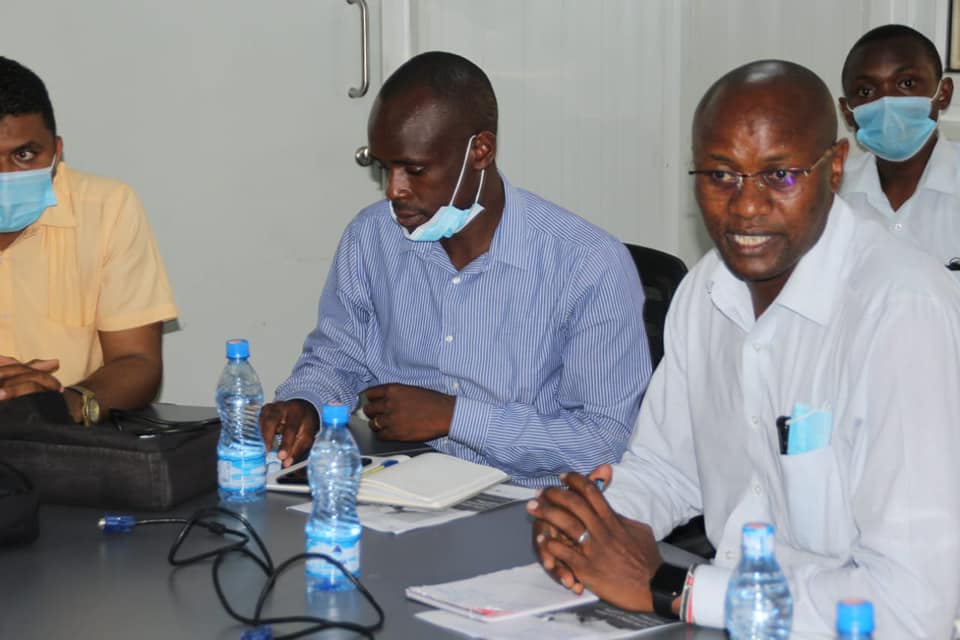 LAMU COUNTY GOVERNMENT AND SAFARICOM FOUNDATION HOLD QUARTERLY REVIEW MEETING ON AFYA UZAZI SALAMA PROGRAM
The County Government of Lamu and Safaricom Foundation held a review meeting of their jointly run program Afya Ya Uzazi Salama. The meeting addressed achievements and challenges of the program ahead of its exit in March 2022.
Afya Uzazi Salama is a program that focuses on improving health service delivery infrastructure, building skills of health workers, enhancing community-based information and education, and health care financing.
In Lamu county, communities have benefitted from maternal, newborn and child health services, cancer screening and treatment of conditions that threaten the wellbeing of the mother and child.
Speaking on the behalf of Governor Fahim Twaha, CECM Education Hon. Paul Thairu, emphasized the government's commitment to support Universal Health Coverage by strengthening existing health infrastructure, building and equipping hospitals as well as supporting families under NHIF cover (Kadi Ya Fahim)
"The governor is committed to ensure what has been achieved so far through the Afya Uzazi Salama program will continue and the required bills will be passed into law to sustain the program beyond March 2022," added Hon. Thairu.
Senior Manager Safaricom Foundation, Mr Henry Kilonzo, outlined the program success and thanked the continuous support from Governor Fahim Twaha's administration.
Among the key highlight achievements by the program include; Infrastructural improvement in various health facilities in Lamu such as construction of newborn unit in Faza Island bringing maternal care closer to the mother's, renovation and equipping of the High Dependancy and newborn unit at King Fahd hospital and equipping the maternal and child unit at Mpeketoni hospital.
The program has also been issuing incentives such as Mama packs which is aimed at encouraging expectant mothers to deliver in health care facilities thus reducing chances of maternal death and other pregnancy related complications.
Chief Officer Health, Dr. Victor Tole noted the Health Department had set aside Sh. 4M in this years budget for Mama packs to ensure that this program continues even as Safaricom Foundation exits next year.
Also in attendance was Dr. Abubakar Baasba, County Director of Health, Mr. Abdul Fatar, Chief Officer Public Health, Environment and Natural resources Millicent Olulo, Regional Director Advocacy and Partnership, Dennis Wali, Project Head among other members.
-Ends-
Story by: Patrick Ochieng
For more information contact:
Lamu County Government Communications Office at info@lamu.go.ke