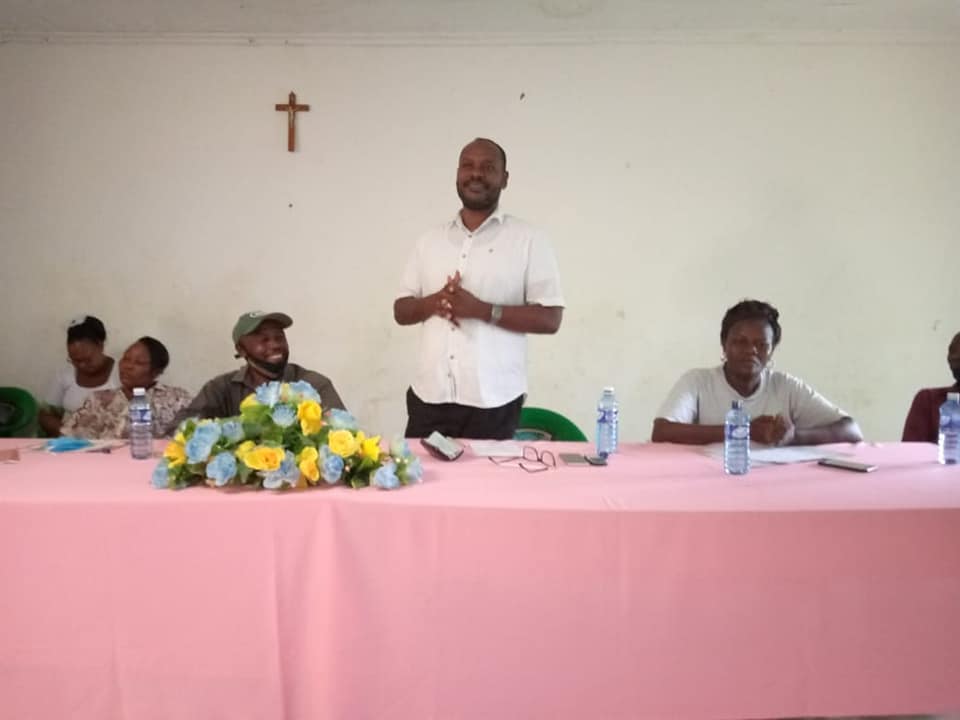 LAMU COUNTY WAIVES COTTON LEVY TO NEGOTIATE BETTER PRICE FOR COTTON FARMERS
Lamu County Government's Department of Agriculture has temporarily relaxed its tax to ginners to negotiate a better price for its cotton farmers.
Over 10,000 cotton farmers will now be able to sell a kilogram of cotton at Sh.48 to Makueni and Kitui Ginners after the county government waived the cess levy applied on ginners.
The government incentive allows the ginner to increase its purchase price by Sh.2 from its original offer of Sh. 46, covering its expenses.
Announcing the decision at a cotton farmers and stakeholders workshop held at Mpeketoni's Lake Kenyatta ATC, Lamu County Deputy Governor Abdulhakim. A. Bwana, also Agriculture CECM, said the decision to waive the levy was arrived at after farmers concerns on low cotton prices.
"We had to make these concessions because it was not making business sense for ginners to buy our cotton at Sh.48. We also negotiated with the cotton farmers cooperative to forego their commissions so that the price point could improve the farmers margin, " said the Deputy Governor.
The Deputy Governor asked the cotton farmers to understand that pricing is an issue dictated by complex market forces.
"We have to understand that the continued weakness in cotton price is mostly as a result of global market forces beyond our control, made even worse this year by the Covid-19's effect on global textile markets," said the Deputy Governor.
Other global factors this year have included an increase in the size of the global stockpile that has reversed recent declines.
Hon. Abdulhakim said the County had previously engaged other parties to seek interventions on the pricing issue, including a series of consultative meetings with the Principal Secretary of Crops Development and Agricultural Research, Director of Agriculture Food Authority (AFA) and the Head of Fiber Directorate.
He lauded the cooperation between farmers and the County government, and committed to fast-tracking the cotton ginnery infrastructure completion as an effort to stabilise cotton prices.
"Sh.20 million was allocated for the first phase of construction of the ginnery. We are in the process of approving the second tranche of Sh.20 million for the ginnery. When the ginnery is operational, it will save cotton farmers from the grip of middle men and increase cotton price for the farmer by Sh. 9 or more," said the Deputy Governor.
Hon. Abdulhakim said the government will continue with its mechanization efforts to support cotton farmers this financial year.
During 2020 long rains, the County Government provided cotton farmers with free BT Cotton seeds and subsidized tractors for land preparation. These efforts, according to the Deputy Governor, will contribute to a yield of 5,000 tons of cotton seeds, and inject approximately Sh. 260 million to farmers in the County.
The Deputy Governor was accompanied by Dr. Charles Gichohi, Chief Officer, Agriculture and Irrigation.
_Ends_
For more information contact:
Lamu County Government Communications Office at info@lamu.go.ke