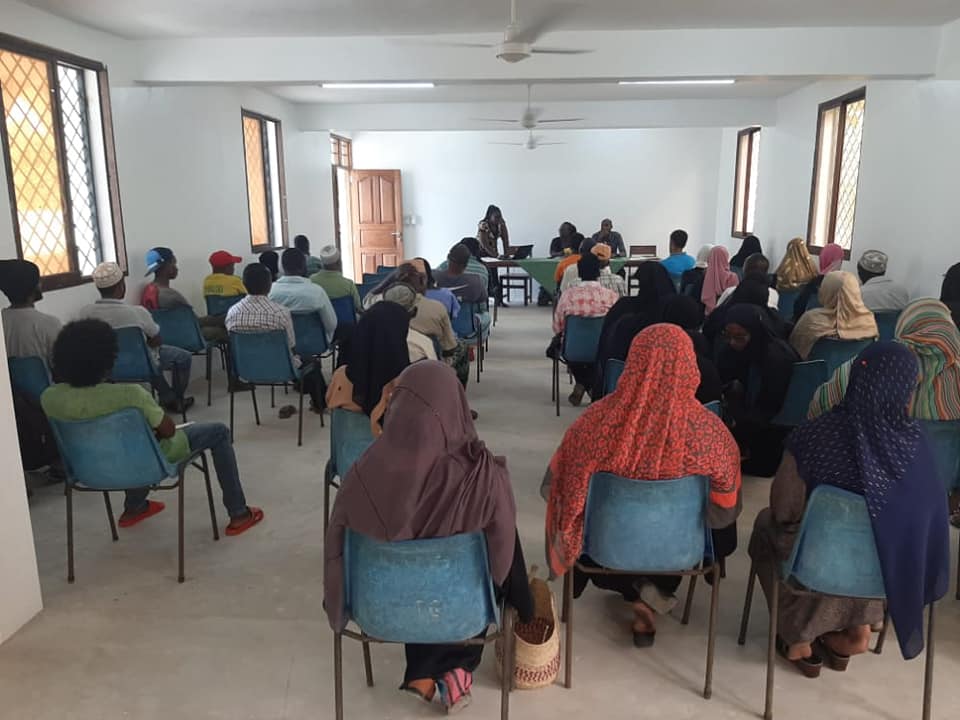 LAMU WOMEN, YOUTH, PWDs SET TO HIT ENTERPRISE JACKPOT
Lamu County Government has successfully concluded its series of business management trainings ahead of the launch of its first Enterprise Fund.
Upon launch, the Sh.14 million Enterprise Fund is expected to boost at least 210 micro and small businesses owned by Youth, Women and Persons With Disabilities (PWDs) within the County.
Individual business owners are expected to receive between Ksh. 50,000 and Ksh.100,000.
To prepare the businesses towards approval, over 675 businesses have been trained on eligibility, business ideation and viability, record keeping, business management and leadership, ethics, small group dynamics and conflict resolution.
Already, Countywide trainings have been conducted in all villages in each ward ; Mapenya, Matondoni, Kipungani, Witu, Hindi, Bahari, Hongwe, Mokowe, Bargoni, Amu Island, Shela, Mbwajumwali, Myabogi, Pate, Kiunga, Kizingitini, Basuba,Ndau, Kiwayu, Mkokoni and Faza Ward Villages .
According to H.E Hon. Fahim Twaha, the disbursement of the Fund is timely, coming at a time when the national economy is reeling from the Covid-19 impact.
"We not only intend to spur a thriving entrepreneurial culture by funding innovative enterprises within the County but intend to reverse the negative social-economic impact of the pandemic on small businesses," said Governor Fahim, at the County Headquarters.
According to Education, Vocational Training, Youth, Gender, Sports, Culture & Social Services CEC, Paul Thairu, the issuance of funds will commence by 15th November 2020 upon completion of the shortlisting process. The deadline for application is on the 31st October, 2020 by close of business.
"We will prioritize on businesses that have a good business track record and legitimate certification equally across the Wards,"said Hon. Thairu.
The Enterprise Fund will be a revolving fund with no interest, which means the small businesses will not be subjected to repayment tenures. It has been established through the County Assembly Acts, of 2018
Fund details are available on the County website, County Headquarters and through ward administrator's offices. For those who missed the trainings on site, a virtual training video and application forms are available at the Lamu County Government Website .