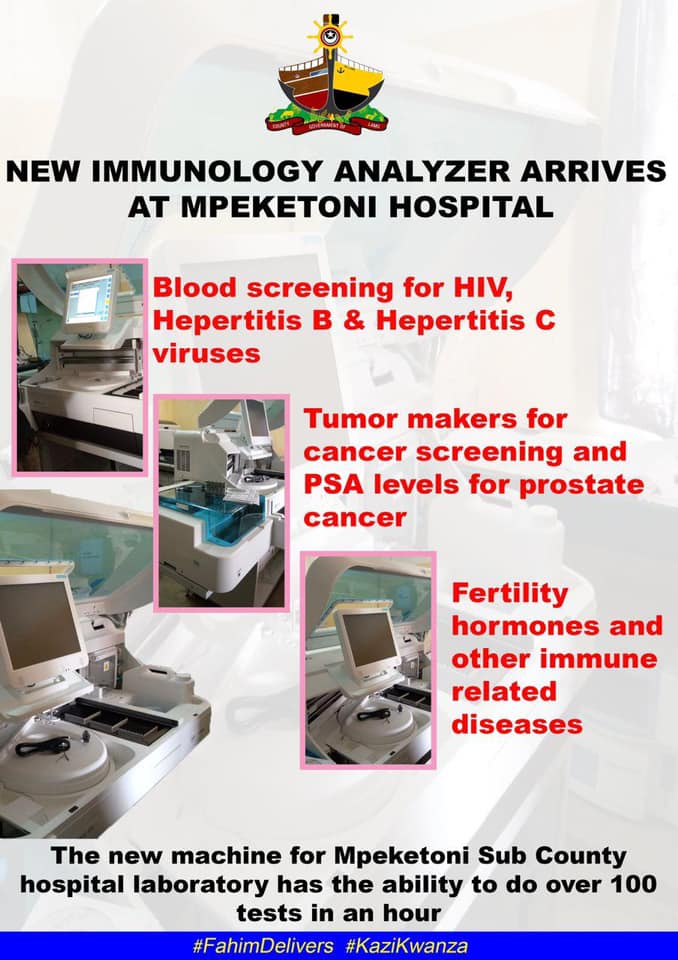 MPEKETONI HOSPITAL RECEIVES AN IMMUNOLOGY ANALYZER TO BOOST DIAGNOSIS SERVICES IN LAMU
Lamu County Government has procured an immunology analyzer that will be doing an average of 100 tests per hour.
Speaking during the handover CECM Health Dr. Ann Gathoni said the analyzer would be able to perform among many others;
1 . Blood screening for HIV, Hepatitis B virus, Hepatitis C virus, and sphilis.
2 Tumor markers for cancer screening.
3.PSA levels for prostate cancer screening.
4 Fertility hormones.
5.Other immune related diseases.
This development means Lamu County will not be sending samples to Mombassa and Nairobi for testing.
-ENDS-
For more information contact; info@lamu.go.ke