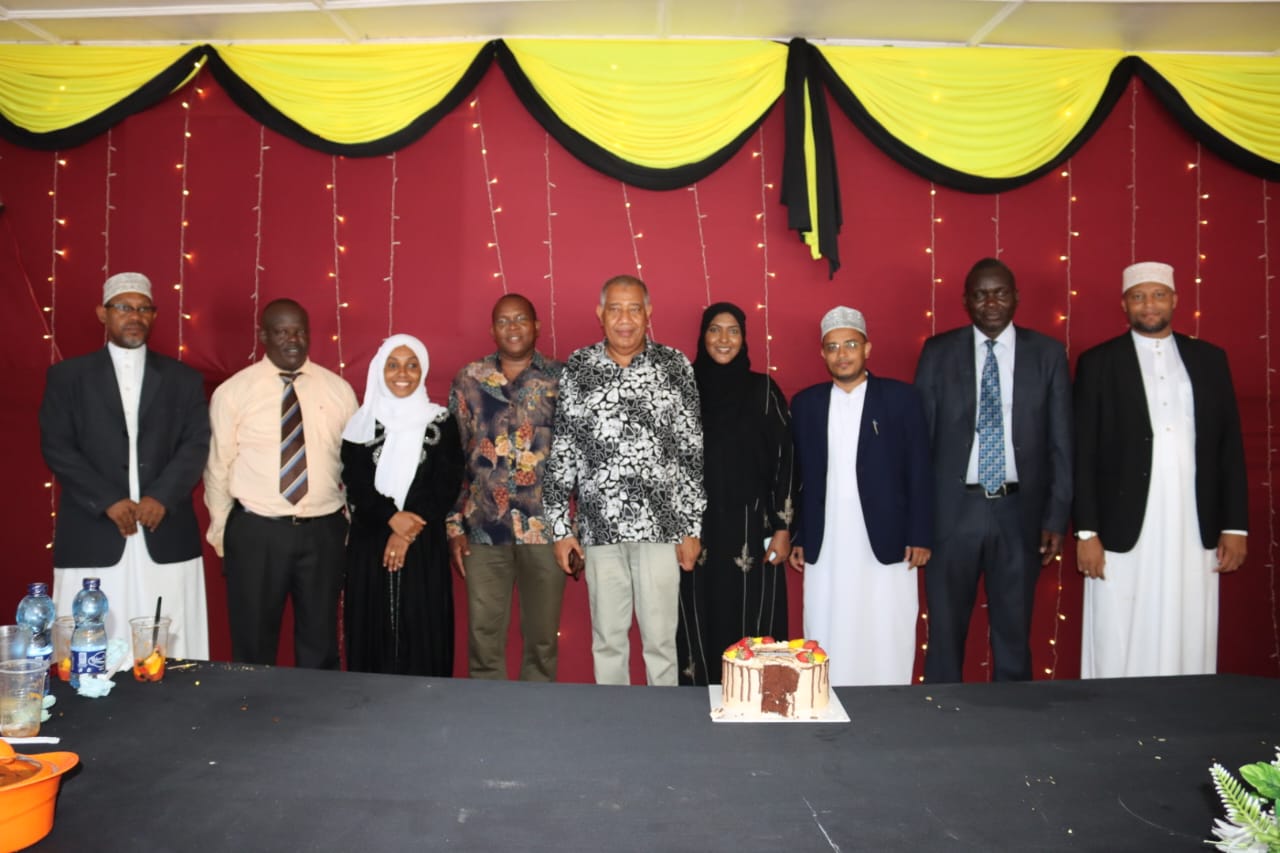 NEW LAMU C.E.C.M's SWORN IN
Lamu County's new Executive Committee Members have today been sworn in to take up duties in their respective dockets in a colorful ceremony that was witnessed by H.E Governor Issa Timamy E.G.H
The swearing-in ceremony of the 7-member team was presided over by Legal Services Director, Ms. Kulthum Harith at Mkunguni square, Lamu Island.
While congratulating the new C.E.C.M's Governor Timamy observed that the new team comes when his administration has lined up various projects, which need to be implemented immediately. He further challenged the new team to take up their responsibilities with dedication saying the assignments awaiting them were enormous.
"I appreciate you, for agreeing to work towards changing the face of Lamu in terms of service delivery. You were vetted and approved following your professional background, competencies and experience and therefore the great people of Lamu expect you to translate that into service delivery"Governor Timamy said.
The County boss further added that he expects the C.E.C.Ms to assist him deliver on his government programs and fulfill the promises he made to the people of Lamu and those who won't deliver will have their contracts terminated.
Some of the projects that Governor cited for immediate implementation and action include; Agriculture; by making sure Lamu is food secure, Health; by ensuring there are drugs and effective services across all health facilities, Water; by ensuring all residents of Lamu have access to clean water among others.
Speaking during the same occasion, Lamu Deputy Governor H.E. Raphael Munyua congratulated the newly sworn in C.E.C.M's and advised them to take their responsibilities with the seriousness that it deserves. He further committed to support the Governor towards delivering their manifesto to the people of Lamu.
The team of seven highly qualified, skilled adept and qualified men and women in public service and private sector include;
1. Hon. Mohamed Mbwana Ali – C.E.C.M for Finance, Budget, Strategy and Economic Planning
2. Hon. James Gichu – C.E.C.M for Agriculture, Irrigation and Food Security
3. Hon. Tashrifa Bakari Mohamed – C.E.C.M for Lands, Physical Planning, Urban Development, Energy, Water and Natural Resources, Infrastructure and Public Works
4. Hon. Owanga Sabastian Aduong'a – C.E.C.M for Education, ICT, Gender, Youth Affairs, Sports, Community Development and Social Services
5. Hon. Faiz Fankupi Abushiri – C.E.C.M for Fisheries, Blue Economy, LiveStock and Co-operative Development
6. Hon. Aisha Abdalla Miraj – C.E.C.M for Tourism, Culture, Trade and Investment and;
7. Hon. Dr. Mbarak Mohamed Mbarak – C.E.C.M for Health Services, Sanitation and Environment.
Also present at the swearing is Lamu County First Lady H.E. Dr. Dr. Hajara El-Busaidy, Women Representative Hon. Monica Marubu, Senator Hon. Joseph Githuku, Lamu East MP. Hon. Ruweida Obo, County Secretary Amb. Ali Abbas Ali, Chief of Staff Mr. Abdulnasir M. Issa, M.C.A's among others.