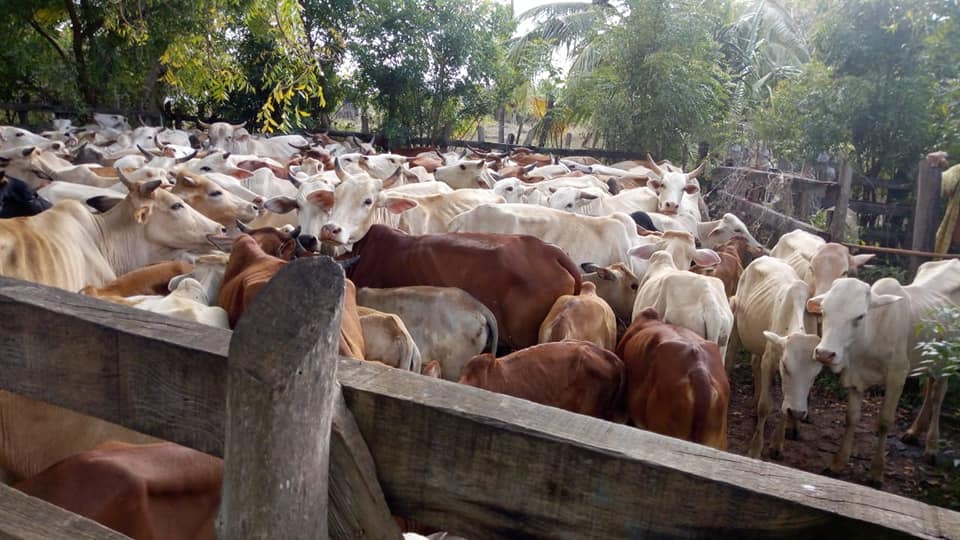 PEST AND VECTOR-BORNE DISEASES CONTROL IN PATE VILLAGE IN LAMU EAST
Cattle dipping is currently underway at the Pate Cattle Dip in Pate Village Lamu East .
This is part of the larger annual program by the Lamu County Government through the Department of Agriculture and Livestock to increase herd immunity and control animal pests and diseases across the county .
According to the Head of the Livestock Department, Dr. George Ondieki, the County Government has been hard at work to enhance County's cattle dips, and replenish acaricides' supply for the ongoing mass cattle dipping.
The cattle dipping exercise which started in Dide Waride, Chalaluma, Moa and now Pate Village in Lamu East, is being extended to all the remaining cattle dips across the county and targets over 50,000 heads of cattle .
Through its ongoing annual Pest and Disease Control Program, Lamu County Government's Department of Agriculture and Livestock is also conducting a mass vaccination campaign in the County against Contagious Bovine Pleuropneumonia (CBPP). This aims at increasing herd immunity, preventing livestock loses and impacting the livestock supplies in the local and international market..
Livestock farmers are encouraged to present their animals to the designated cattle dips and vaccination centres as shall be announced by the Veterinary Department.
Enquiries about the same can be made through: 0733707156 (office hours).
-Ends-
For more information contact:
Lamu County Government Communications Office at info@lamu.go.ke