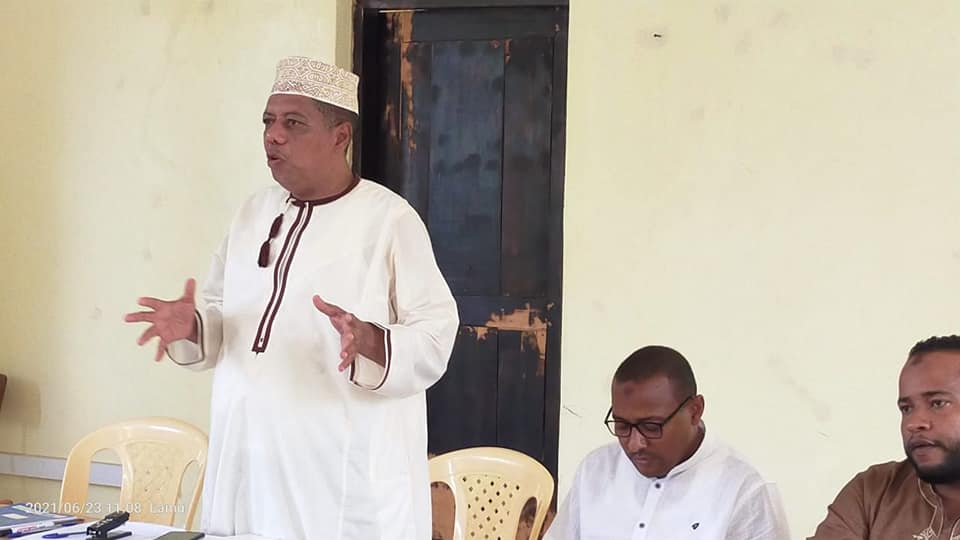 The Lamu Public Service Board(LPSB) Chairman Mr. Abdalla Fadhil today commissioned the 3rd human resource audit for Lamu County.
The countywide exercise kicked off with a staff audit at the King Fahad Hospital, Lamu Vocational Training Center/ TVET and Public Service Board today, June 21, 2021 and runs through to July 8, 2021.
In the near and long-term, the LPSB-led exercise is geared at ensuring proper placement of staff, carrying out training needs assessment, ensure proper distribution of staff and training opportunities.
Speaking when he flagged off the exercise, Mr. Fadhil termed the audit a critical tool to ensure legal compliance; identify processes and skills gaps, efficiencies in documentation and technology, training, communications and relevant employment practices necessary to improve service delivery.
"Importantly, the audit will help us know exactly how many employees we have, their work stations, gender, those living with disabilities, those who need promotion among other issues. This will ensure the County Government is up to date, compliant and following best practice within employment law," said Mr Fadhil.
The Public Service Board CEO Mr. Fadhil Maamun called on all Chief Officers within the county government to mobilize the staff in their departments to ensure all employees take part in the exercise.
All county government officials, both permanent and pensionable, those on contracts, casuals and interns will be expected to present themselves and carry along:
-A duly filled form to be provided by their department
-Copy of ID
-Academic Certificates
-June 2021 payslip certificate
-First letter of appointment
-Letter of last promotion
The full programme for the data collection exercise on Human Resource is available on the official County Website, digital pages and on the Notice boards of all County Departments.
-Ends-
Photo Credit: Adam Musa
For more information contact:
Lamu County Government Communications Office at info@lamu.go.ke