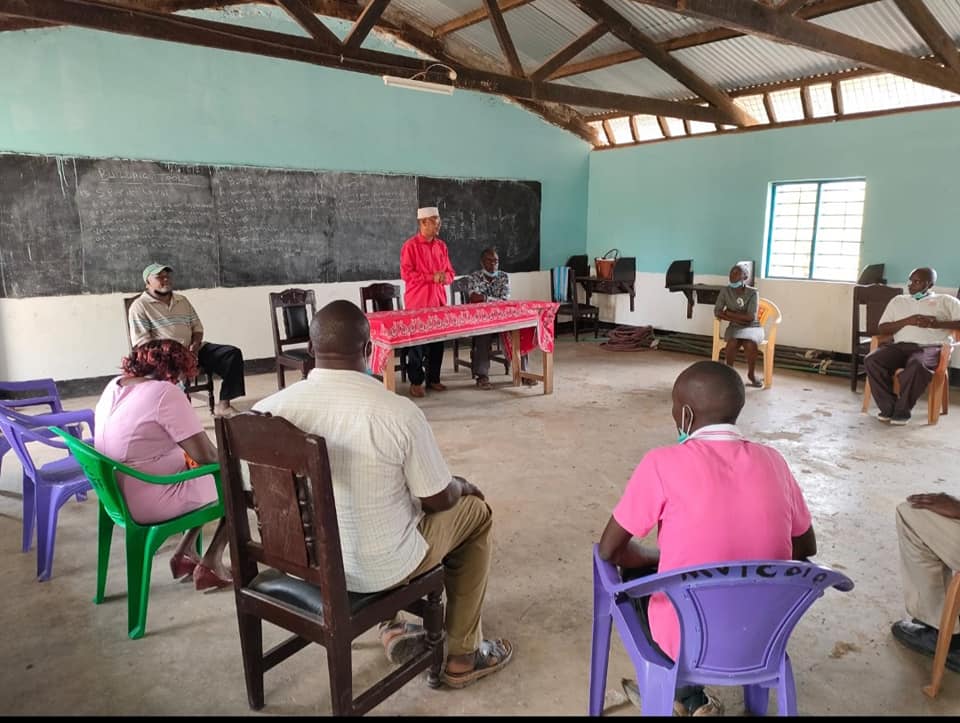 Chief Officer Education, Technology and Vocational Training Mr Abdalla Ahmed meets instructors and trainees at the Witu and Mpeketoni Vocational Training Centers during a familiarisation tour. Mr. Ahmed is among the 13 newly appointed Chief Officers .
The Lamu County Government under the leadership of Governor Fahim Twaha has reviewed the TVETs curricula to enable the institutions develop local experts with creative skills to improve Lamu's creative economy. School fees in all the TVET institutions has been scrapped off to increase enrolment for youth keen to develop their creative skillsets.
The County now boasts of 14 satellite Vocational Training Centers across the County from just 4 in 2017. Youth trainees across the County have an opportunity to build their creative skills in beauty therapy, carpentry, fashion design, masonry and plumbing among others which will help build the local creative economy. The courses are offered free of charge to Lamu Youths.