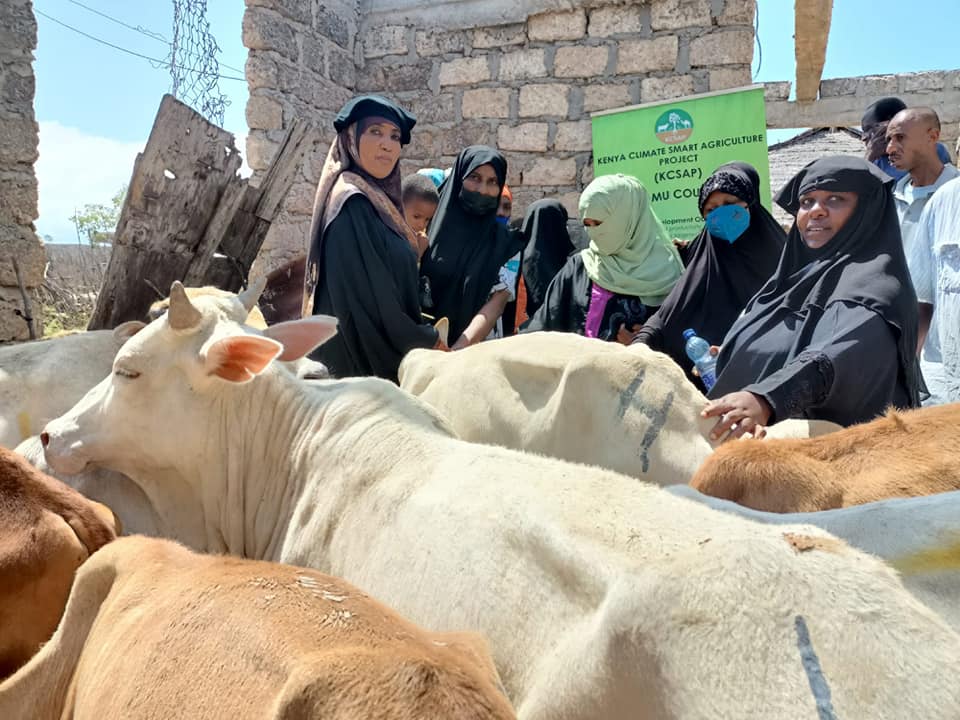 Six smallholder farmer groups in Faza ward today received 81 heifers and 61 improved breeds goats from the County Government of Lamu in partnership with the World Bank-funded Kenya Climate Smart Agriculture Program (KCSAP).
Director Livestock and Co-operative Development, Madam Jamila Mitsanzi who represented the Deputy Governor Abdulhakim Aboud, encouraged the beneficiary groups to take good care of the livestock for posterity, assuring them of continued support from the county government despite the challenges emanating from the prevailing drought .
The six beneficiary groups include; Tuhifadhi Social Help Group from Mbwajumwali , Mpaji Women Group from Kizingitini, Tunusuru Women Group and Tuungane Self Help Group both from Myabogi, Walemavu Self Help Group from Tchundwa and Faza Youth Action.
-Ends-
Story by: Abdalla Simba and Adam Musa
For more information contact
Communications office at; info@lamu.go.ke