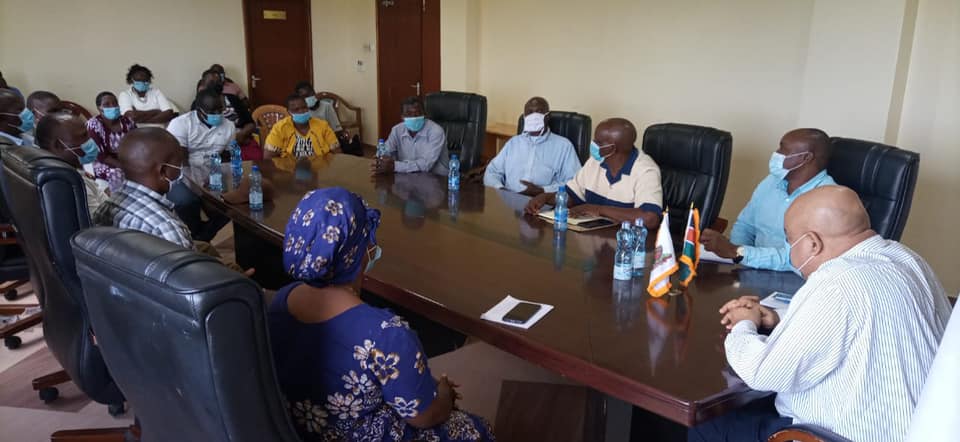 BAHARI WARD BUSINESS COMMUNITY ENDORSE DEVELOPMENT PROJECTS
A coalition of Mpeketoni Business Traders today commended the county government's ongoing plans to promote opportunity and economic status in Bahari Ward.
The endorsement came today after a business stakeholders meeting with the County Government in Mokowe, where Governor Fahim Twaha laid out part of his plans for the Bahari Ward business community for the coming fiscal year.
According to Governor Fahim, the County will start construction on a modernized Mpeketoni Market, which was stalled five years ago and will house over 100 vendors, as well as construct an open-air market space to help over 200 small traders make a living.
Governor Fahim announced that an enhanced street lighting campaign will commence in certain parts of Mpeketoni to promote participation, security, and a conducive environment to trade for long hours and increase income.
Further, a 'Boda Boda' shelter will be constructed to house riders and promote an organised transport system.
"This fiscal year, we're focusing on programs that make a positive economic impact on every mwananchi in order to support a vibrant economy. Because commerce and enterprise are important parts of the Mpeketoni economy, we are starting with improving our business infrastructure, " Governor Fahim stated.
He also stated that his administration is eager to finish the land reform process in Witemere and deliver title deeds to citizens.
"Title deeds aren't only about ownership; they're also about wealth generation tools that an owner might use to succeed. We are dedicated to including Witemere locals among the almost 6000 legal landowners to whom we have granted title deeds "Governor added
Hon. Josphat Musembi, CECM Trade, Tourism, Enterprise Development and Industrialization, was also present.
-Ends-
story by: Samuel Mkare
For more information contact:
Lamu County Government Communication office @info.lamu.go.Ke