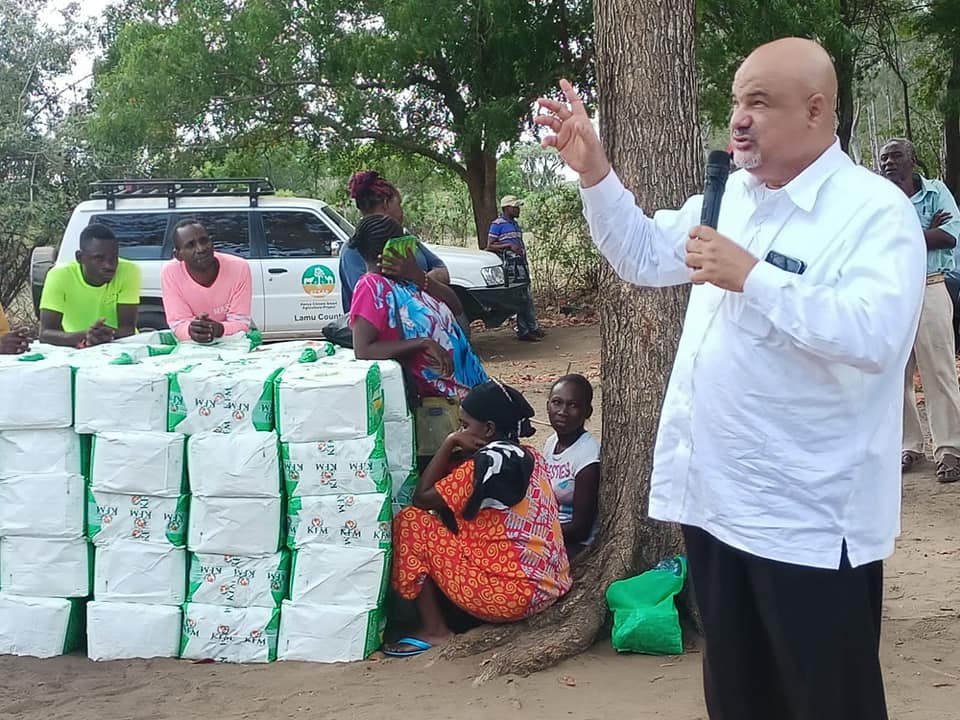 BOKO VILLAGE RELIEF FOOD DISTRIBUTION FOR DROUGHT RESPONSE
Over 500 residents in Boko village Witu ward (over 150 households) have benefited under the County's relief food drive.
Addressing Boko village residents, who are mainly small holder farmers, Governor Fahim Twaha assured them of County Government's continued support in agriculture to increase food production.
"We are in the process of purchasing ten new fully equipped tractors. This will increase the efficiency and accessibility of County tractor services, as well as aid in increasing food production.
The tractors will be part of the county's subsidized farm mechanization program, which will bill farmers in the 10 wards Sh1,000 to plow one acre. We will also continue issuing certified seeds to all farmers to cut your production costs even further "he said
Governor Twaha encouraged the residents to also take advantage of the NHIF medical cover to access free medical services. He promised to initiate the registration process to cover those families that are yet to register.
Over 400 tones of relief food will be distributed to over 32,000 grappling with the effects of the current drought across the county.
With the current drought situation coupled with the forecast of generally dry conditions, National Drought Management Authority eports project that over 1,913,265 people will need relief food between July to December 2021. This food insecurity situation is thus projected to persist till December 2021, especially in marginal agricultural and pastoral areas.
For more information contact:
Lamu County Government Communications Office at info@lamu.go.ke