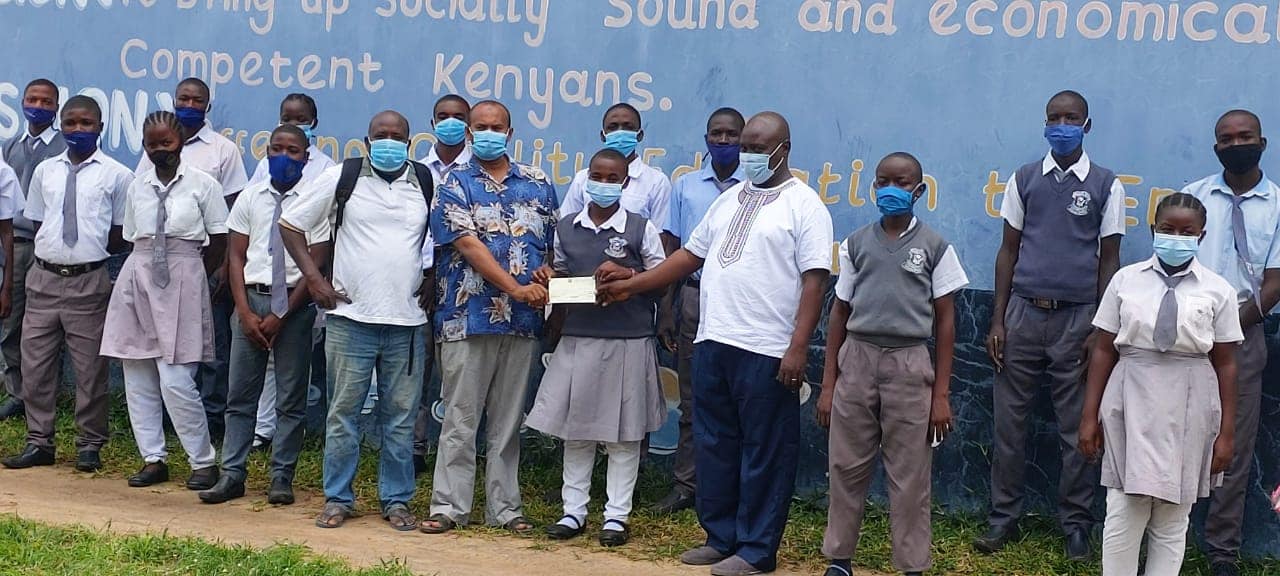 GOVERNOR FAHIM ENABLES COUNTY'S BEST STUDENTS
Lamu County has started disbursing monies from its Sh.250 million bursary and scholarship program for its deserving students for the current fiscal year.
In a ceremony held today in Witu Ward, full scholarships worth Sh.5.7 million were presented to 195 students who scored 300 or above on their KCPE exams.
The 195 students from Witu Ward are among the 649 students from around the county who scored 300 or higher, raising the total number of students under County full scholarship to 2,834, four times the number of students who qualified at the start of the scholarship in 2018/19.
Over 12,000 secondary students who did not achieve a score of 300 or higher will also receive Sh10,000 in boarding schools and Sh6,000 in day schools.
Governor Fahim Twaha has developed the largest education fund since devolution began, with a total of Ksh. 250 million being distributed as scholarships and bursaries across the county this year, up from Ksh. 40 million in 2017. So far, Lamu's Education Scholarship & Bursaries Fund has helped over 7,000 deserving students complete high school, colleges and university.
The Lamu Education Scholarship & Bursaries Fund's highlights:
-All students who scored 300 or higher in the KCPE are eligible for a full scholarship.
-Secondary boarding school students are eligible for a Sh10,000 bursary.
-Students in secondary school who are day scholars are eligible for a Sh6,000 bursary.
-All Students who managed 300 marks and above in KCPE qualify for full scholarship.
For more information contact:
Lamu County Government Communications Office at info@lamu.go.ke