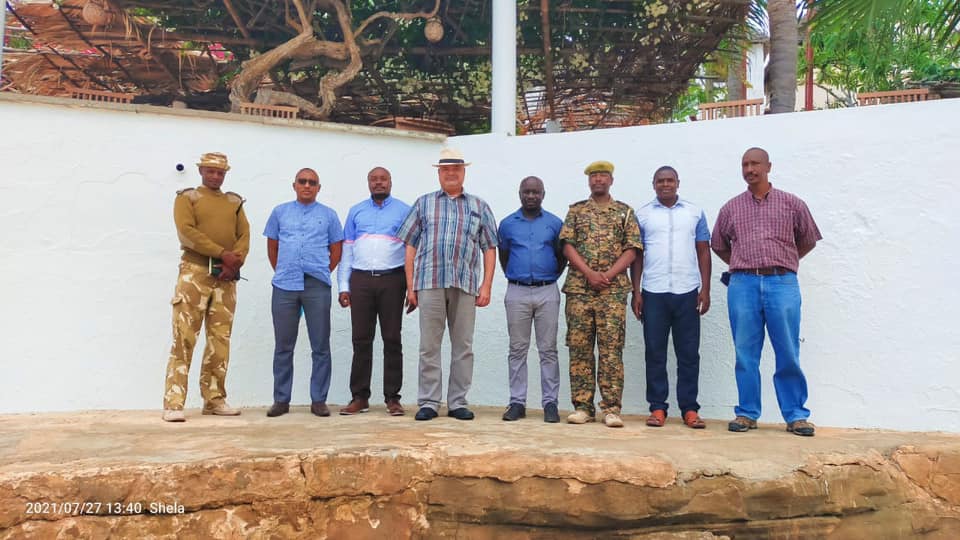 LAMU COUNTY BANKS ON UPCOMING WILDLIFE RESERVES FOR NEW JOBS
Lamu County plans to hire 100 residents to train as wildlife community rangers to aid in the conservation of the upcoming Kiunga-Boni-Dodori reserve.
They will be trained in law enforcement, community relations, human rights, intelligence and investigative abilities, and wildlife dispute resolution as the first batch that will be gainfully employed from the reserve's designation.
H.E Fahim Twaha, the County Governor, stated that this group will aid in the protection of the reserve, hence producing jobs and investment for the rest of the county. He was speaking to a delegation from the Kenya Wildlife Service (KWS) after they completed a National Wildlife Census Lamu County chapter.
"This will be a win-win situation for wildlife protection, community prosperity, and job creation. Once the census data are available, the Kiunga-Boni-Dodori will be operationalized by the County and a KWS joint committee, and we will be able to begin tapping into the resource's growing tourism and heritage prospects," said H.E Fahim.
The census species data in Lamu will guide KWS, Lamu County, and development partners on maintaining the ecosystem, according to KWS Security Assistant Director Security Mr. Doti Abdi, with an increasing human population placing pressure on the land beyond the protected areas.
Hon. Josphat Musembi, Lamu County Tourism CECM, emphasized the importance of the upcoming reserve to the County's tourism mix: "Lamu will be one of Kenya's most distinct tourism destinations once we have an operational reserve, with a product mix of both wildlife and marine/aquatic life in the same zone. As a result, tourism and trade inside the county will flourish.
"Lamu has a thriving but underutilized tourism industry that includes some of Kenya's best marine environments, terrestrial animals, pristine beaches, and one of the country's oldest cultural heritages, dating back to the 14th century and earning it UNESCO's prestigious 'World Heritage site' recognition in 2001.
-Ends-
Story by: Governor's Press Service
Pictures Courtesy Adam Musa
For more information contact: Lamu County Government Communications Office at info@lamu.go.ke