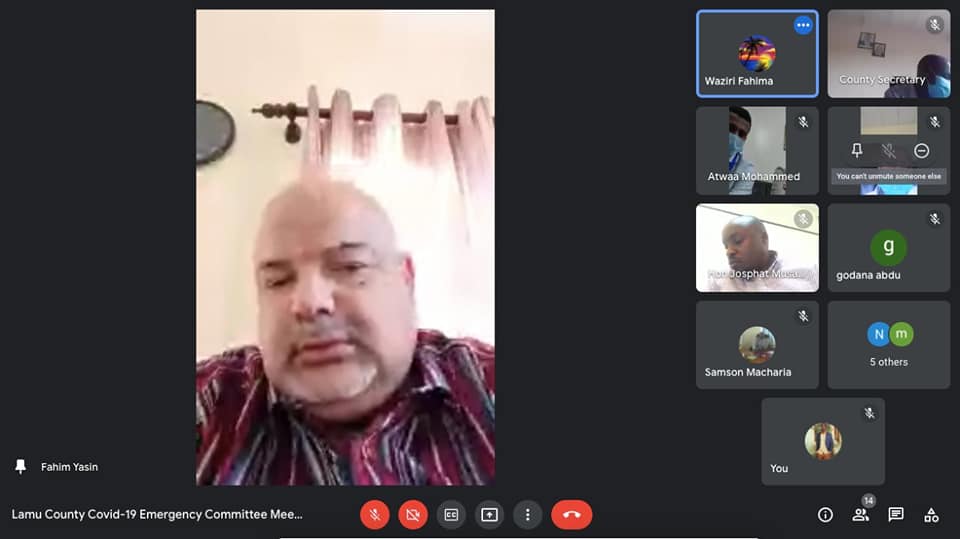 LAMU COUNTY COVID-19 COMMITTEE ANNOUNCES STRICT CORONAVIRUS CONTAINMENT MEASURES
The Lamu Covid-19 Emergency Committee has outlined a slew of severe measures to halt the virus's spread in Lamu County.
The Committee has restricted social meetings, political and cultural gatherings, limited the number of people allowed in places of worship, and urged for the use of protective masks in public areas.
The Committee, co-chaired by Lamu County Governor Fahim Twaha and Lamu County Commissioner Irungu Macharia, announced that it had made the decision to halt the spread of the virus within Lamu County. It also committed to increase public awareness and revive its rapid response teams.
H.E Governor Fahim Twaha emphasized the importance of the public's involvement in combating the illness. "We are asking the people to be responsible by following the Ministry of Health guidelines, getting vaccinated, and taking tests," Governor Twaha stated.
He stated that the County Government has already taken steps to guarantee the best possible treatment for Covid-19 patients.
"Further, my government is constructing an ICU unit in King Fahd and has hired a critical care physician to assist patients who have complications while undergoing covid 19 recovery. Equally important, we are establishing an isolation ward at Mpeketoni Sub District Hospital and have recalled back all health care practitioners on leave," Governor Twaha stated.
Mr. Macharia, County Commissioner, vowed to increase enforcement of the specified rules and praised the Lamu County Government for their commitment to ensuring County Enforcement officials are on the front lines ensuring members of the public follow social distance guidelines.
Deputy Governor Lamu, HE Abdul Hakim Mbwana, Lamu County CECMs, County Secretary, County Commander Mr. Moses Muriithi, and other stakeholders were also present.
-Ends-
Story by: Governor's Press Service
For more information contact:
Lamu County Government Communications Office at info@lamu.go.ke