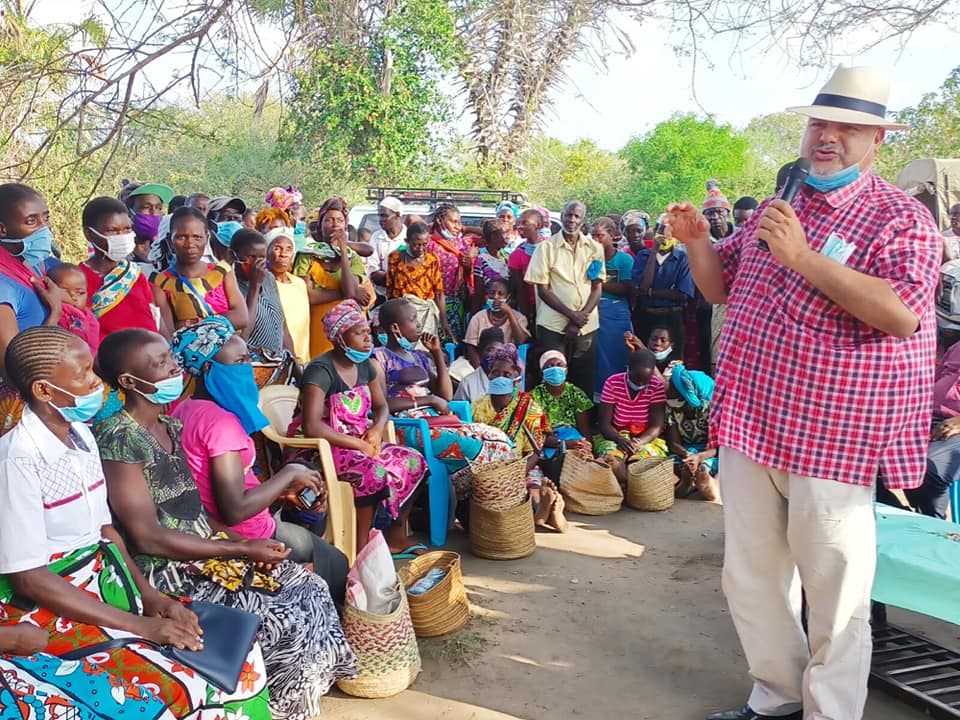 LAMU COUNTY LAUNCHES RELIEF FOOD DISTRIBUTION DRIVE.
Governor Fahim Twaha today launched a relief food distribution program that will help drought-stricken residents in Lamu cope with the effects of the raging drought.
The initiative will distribute an estimated 400 tonnes of food to at least 32,000 vulnerable households in the County's ten wards that are in urgent need of food.
Governor Fahim launched the initiative in Moa, Witu ward, and made distribution stops in Chalaluma, Kasakakairu, Nagele, Chira, and Dide Waride. The initiative is expected to expand to other wards from Wednesday this week.
In response to the situation, he stated: "Lamu, like the other 12 Arid and Semi-Arid Counties, did not receive enough rain during the October-November-December 2020 short rains and the March-April-May 2021 long rains. Both seasons were marked by late onsets, lower-than-average quantities, and poor distribution in both time and space."
The lack of rain has exacerbated drought conditions, resulting in poor to no harvests for Lamu's small-holder farmers and water and vegetation scarcity for the livestock herding communities.
The County has recently increased water trucking services in villages experiencing severe water shortages in order to ensure an uninterrupted supply of water to affected residents, livestock, and wildlife watering areas.
Marsabit, Mandera, Garissa, Wajir, Kilifi, Tana River, Lamu, Samburu, Kitui, Isiolo, and Laikipia are among the twelve (12) counties on high alert, according to the National Drought Management Authority's (NDMA) drought report for July 2021.
According to NDMA projections, food insecurity is expected to prevail from July to December 2021, with approximately 1,913,265 individuals in marginal agricultural and pastoral communities in need of aid.
The Lamu County Government food drive will this Tuesday 21st September 2021 cover the remaining villages in Witu ward including; Sende Mke A,B&C, Nairobi area,Panda Nguo,Soroko and Rehema(kona mbaya) before proceeding to the other wards.
For more information contact the Lamu County Communications Office at: info@lamu.go.ke