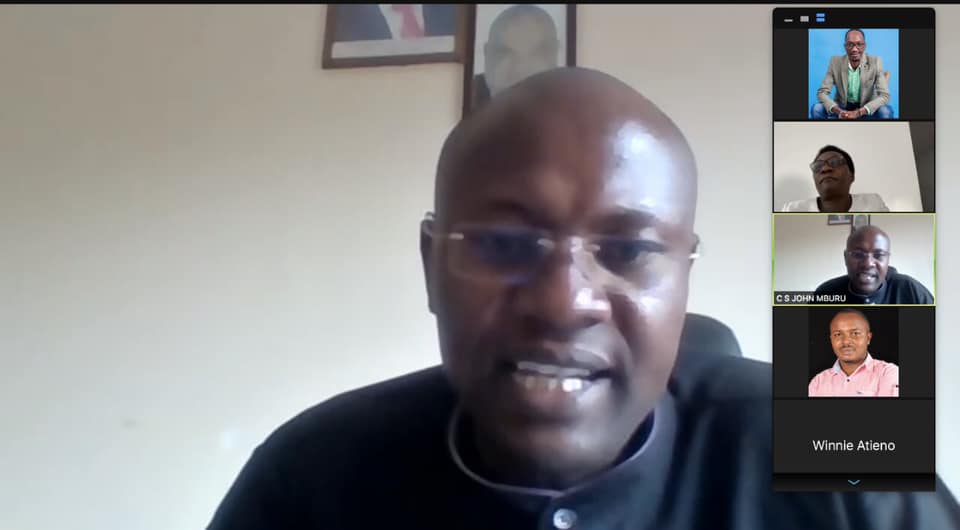 LAMU COUNTY SHARES ROADMAP ON IMPLEMENTATION OF TECHNICAL AND VOCATIONAL EDUCATION TRAINING (TVET) WITH THE SENATE STANDING COMMITTEE ON EDUCATION
The Senate Standing Committee on Education and Training today held a consultative meeting with Lamu County Government on the status of the Technical and Vocational Education and Training (TVET) in Lamu.
Through the Chair, Senator Dr.Alice Chepkorir, the Committee was seeking to get a breakdown on resource allocation to Lamu County Vocational Training Centres (CVTCs), comprising of both recurrent and development allocations since the Financial Year 2017/18.
Education CECM Hon. Paul Thairu HSC who represented Governor Fahim Twaha, outlined the budget allocation for Lamu County Vocational Training Centers from financial year 2017/2018, 2018/2019, 2019/2020, 2020/2021 as well as the funds that were allocated as grants and bursaries and was duly accepted by the committee.
The committee which held its sitting virtually this morning, also expressed it's satisfaction with the Lamu County Government's initiative to equip Workshops and Classrooms in local CVTCs . Already a number of CVTCs have well equiped functional workshops and Classrooms among them; Lamu, Mpeketoni, Witu, Mokowe and Kizingitini.
The committee members also lauded the County Government of Lamu for joining hands with like-minded partners like Redcross, Aga Khan foundation and Capyei towards improving it's institutions.
The Senate Committee on Education, was also briefed on strategies and measures put in place to ensure disadvantaged groups have equal opportunities and access to CVTCs.
Thairu noted that, under Governor Fahim Twaha's policy of 'Access to Education for all'; Over 14 satellite CVTCs have been opened across the county, the curriculum has been expanded and school fees scrapped off. A move that have led to an increase in the number of students in local CVTCs to over 3,500 from just 447 by the end of the year 2016 .
_Ends_
By Governor's Press Service
For more information contact:
Lamu County Government Communications Office at info@lamu.go.ke