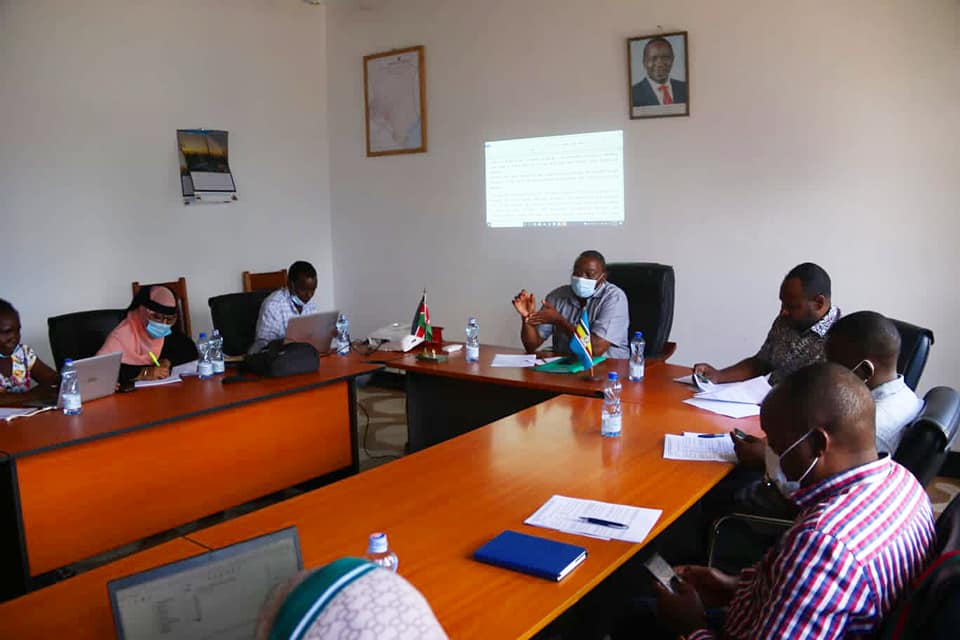 LAMU COUNTY STEERING GROUP (CSG) APPROVES DROUGHT RAPID ASSESSMENT REPORT
The Lamu County Steering Group (CSG) Committee adopted the county's Drought Rapid Assessment report and sectoral response plan today.
The study tracks the course of the drought in Lamu County in an attempt to mitigate its effects on local farmers and pastoralists.
According to the report, the drought has exposed underage children to child labor, early or forced marriages, truancy (where children flee their homes), starvation and lack of food, rampant poaching, increasing human-wildlife conflict, overflow of cattle from neighboring counties, and so on.
In locations where there is a severe water shortage, the report recommends expanding water trucking services, providing fuel for bore holes, and constructing a desalination plant.
Drought mitigation efforts sponsored by the Food and Agriculture Organization (FAO) in Lamu County will benefit 750 agro pastoral households.
Deputy Governor Abdulhakim Aboud told the CSG meeting in Mokowe that the county administration has already begun providing relief food to vulnerable families in need, and that the exercise will be expanded to the remaining wards across the county.
Irungu Macharia, the county commissioner, underlined the importance for increased efforts to help small-scale farmers and pastoralists who are suffering from the drought.
Meanwhile, the County Government-led relief food drive is continuing underway, as is the Lamu Water and Sewerage Company's emergency water trucking program, which has been distributing water to drought-stricken towns.
Lamu County Secretary John Mburu, the CEC Trade and Tourism Josephat Musembi, and stakeholders from Lamu County Government, Kenya Red Cross, and the National Drought Management Authority were among those in attendance.
_Ends_
By: Samwel Mkare
For more information contact:
Lamu County Government Communications Office at info@lamu.go.ke