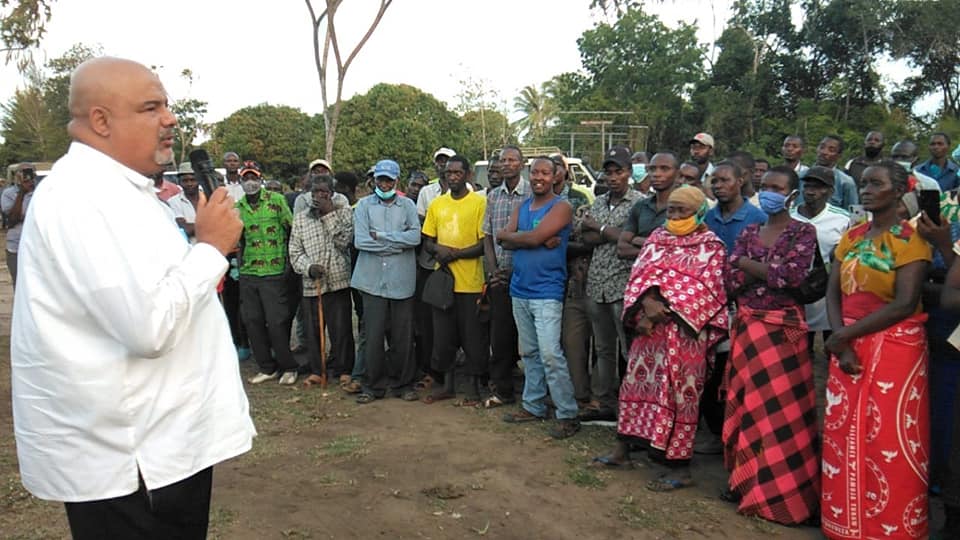 LAMU TO BUY 10 NEW TRACTORS TO BOOST FOOD SECURITY.
Lamu County Government is in the process of purchasing ten new fully equipped tractors to aid in food production.
The tractors will be part of the county's subsidized farm mechanization program, which will bill farmers in the 10 wards Sh1,000 to plough one acre.
The plan, according to Governor Fahim Twaha, will save farmers between Sh1,000 and Sh1500 per acre as compared to private tractor owners who charge between Sh2,000 and Sh2500 per acre.
In comparison to the 8,000 acres ploughed by an existing fleet of nine tractors, the new tractors will help plough an additional 20,000 acres per year.
The Governor was speaking during the ongoing County Relief Food Distribution Program in Soroko Area, Witu Ward, where he assisted in the distribution of food to over 250 households.
"While wealthy farmers can hire private owners to provide tractor services, there is a commercial justification for subsidizing ploughing for the bulk of our farmers since the more acres ploughed, the more we can stabilize the status of food security. This would also assist to attract more young people to farming and boost efficiency by minimizing menial labor, "Governor Fahim stated.
Governor Fahim also affirmed that the county will continue to distribute certified seeds to farmers around the county in order to reduce production costs even more.
The continuing food drive operation, which began on Monday, September 20, 2021, aims to give an estimated 400 tonnes of food to at least 32,000 disadvantaged households in the County's 10 wards that are in desperate need of relief.
The project has already impacted residents in Moa, Witu, Chalaluma, Kasakakairu, Nagele, Chira, and Dide Waride. Later this week, the project will gradually expand to additional wards.
For more information contact the Lamu County Communications Office at: info@lamu.go.ke.