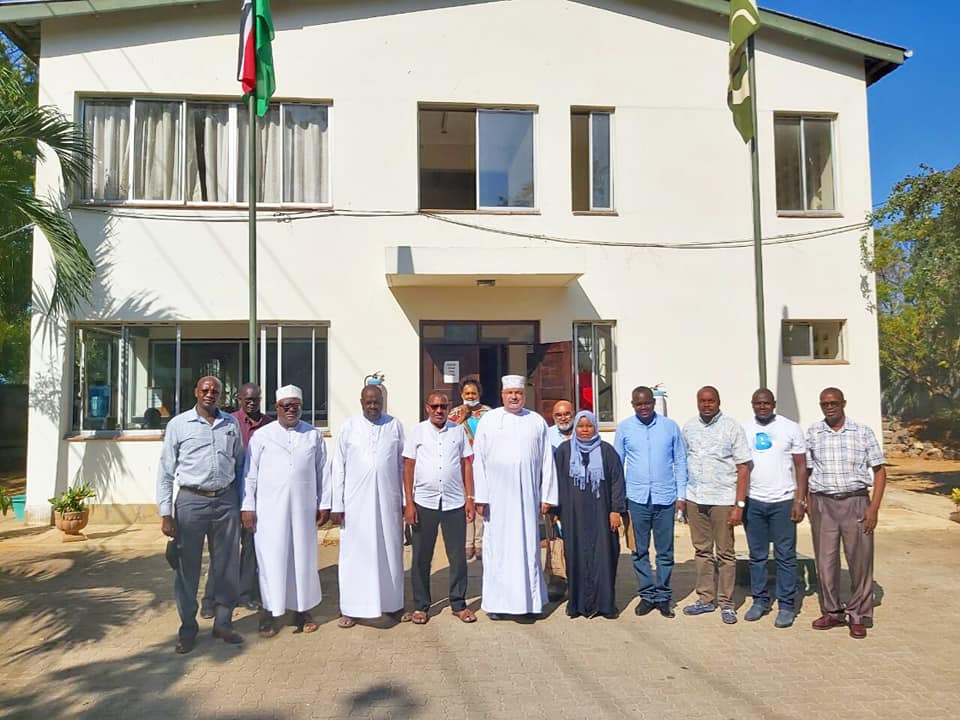 LAMU TO SPONSOR CONSERVATION BILLS FOR ECOTOURISM AND SUSTAINABLE TRAVEL.
In anticipation for the operationalization of the Dodori and Kiunga Marine Reserves, the Lamu County Executive is preparing to introduce two crucial tourism and conservation bills.
The Lamu County Wildlife Conservation and Management Bill and the Lamu County Tourism Bill, will be tabled in the Lamu County Assembly within two weeks, and will help build the County Conservancies and provide opportunities for tourism investment.
The bills will allow Lamu County to oversee the Dodori and Kiunga Marine National Reserves, as per the provisions of the Wildlife Conservation and Management Act 2013 sections 36 to 38.
The County Government is doing everything in its power to accelerate the creation of the Kiunga-Boni-Dodori reserves so that locals and the rest of Kenya can benefit from the reserve's tourist and investment potential," Governor Fahim remarked.
The Kiunga-Boni-Dodori Reserve has been identified as Kenya's next wildlife destination, and institutional building plans are currently underway in both Dodori and Kiunga Marine, including roads, rangers barracks , and equipment.
"The County is working with a KWS joint committee to recruit 100 locals to train as wildlife community rangers to aid in the conservation of the impending reserve, which is a great step toward wildlife protection, community prosperity, and job creation," Governor Fahim stated.
The rangers will be trained in law enforcement, community relations, human rights, intelligence and investigative skills, and wildlife conflict resolution before being deployed to protect the reserve.
Lamu has a rich but untapped tourist economy, with some of Kenya's best marine ecosystems, terrestrial wildlife, scenic beaches, and one of Kenya's oldest cultural heritages, dating back to the 14th century and recognised as a UNESCO World Heritage site.
In attendance was the CECM Finace, Budget, Strategy and Economic Planning,Hon. Fahima Araphat, CECM Education Hon. Paul Thairu, CECM Tourism and Trade Hon. Josephat Musembi, CEM PSM Hon.Abdu Godana and the County Secretary Mr John Mburu
.Hon. Warden Ali Shebwana Bwana, Senior Warden Mathias Mwavita, Principal Research Scientist Dr. Mohamed Omar, and KMNR and Dodori Warden Willy Osore represented the KWS team.
-Ends-
Story by: Governor's Press Service
For more information contact:
Lamu County Government Communications Office at info@lamu.go.ke