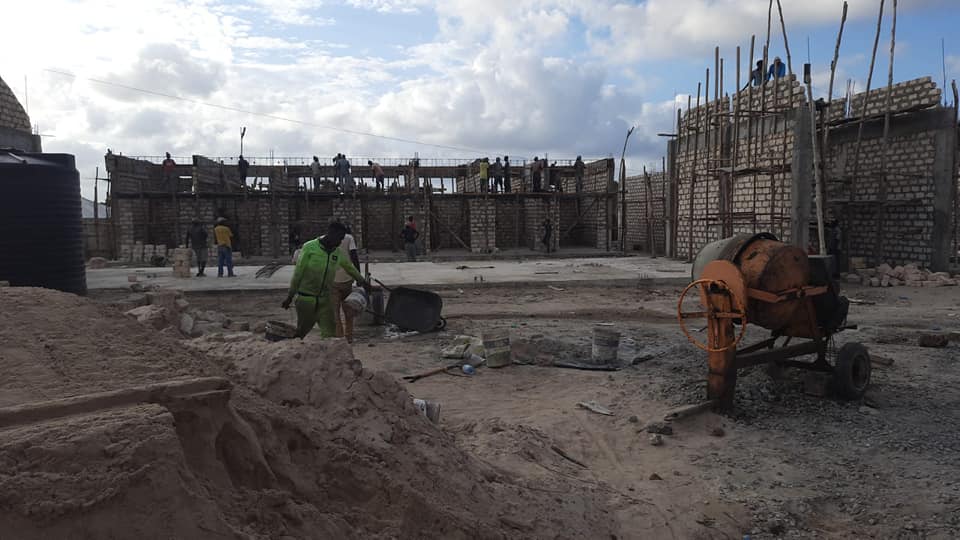 Mokowe Market will open for business in January 2022, according to Lamu County's Department of Trade and Industrialization.
According to CECM Josphat Musembi, the market will have 120-150 enterprises, with 5 units each hosting 30-40 businesses and a foothold of over 1,000 customers.
It will serve farmers from Hindi and its surroundings, including Mokowe, Pate, Vumbe, Faza, Kizingitini, and inside the Municipality, as a complement to Lamu and Mpeketoni markets, reducing congestion, time, and distance traveled by farmers and traders to Mpeketoni market.
Lamu municipal manager, Mr. Omar Famau, termed the project as timely saying it coincides with County government's economic empowerment program for small holder farmers to increase agricultural production .
Chief officer Municipality, Mr. Alex Jimbi said the market will be a game changer for Mokowe residents whose town status has remained as a 'village' due to lack of amenities such as markets. Mr. Jimbi underlined the importance of the modern market in spurring economic growth for not only Mokowe, but entire Hindi ward.
Within HE Governor Fahim Twaha's social economic strategy, market infrastructure is one of the major initiatives under trade and industry. It is supported by World Bank's Kenya Urban Support Programme (KUSP) and implemented by Lamu Municipality under the County Government of Lamu
-Ends-
Story by: Athman Omar
For more information contact:
Lamu County Government Communications Office at info@lamu.go.ke