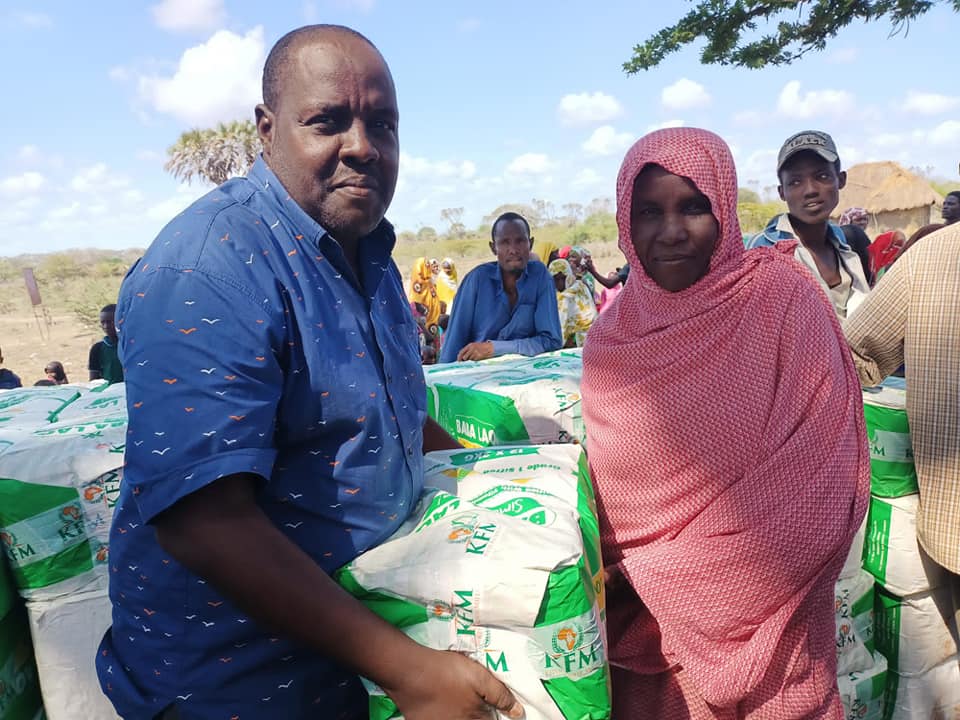 Over 130 households affected by drought today received relief food under the County Government's ongoing Relief food drive.
Lack of rain has exacerbated drought conditions, resulting in poor to no harvests for Lamu's small-holder farmers and water and vegetation scarcity for the livestock herding communities.
According to the National Drought Management Authority's (NDMA) drought report for July 2021, Lamu is among 12 counties currently under drought high alert.
Lamu County has recently increased water trucking services in villages experiencing severe water shortages in order to ensure an uninterrupted supply of water to affected residents, livestock, and wildlife watering areas.
The exercise in Pangani Village was spearheaded by Lamu county Chief of Staff, Mohamed Bute, CECM for the Public Service Management and Administration, Abdu Godana, CECM for Trade, Tourism, Enterprise Development and Industrialization
Musembi Mutei, Youth Co-ordinater, Mr. Mr Fumo, among a host of other county officials.
According to NDMA projections, food insecurity is expected to prevail from July to December 2021, with approximately 1,913,265 individuals in marginal agricultural and pastoral communities in need of aid.
For more information contact
Lamu County Communications Office at: info@lamu.go.ke