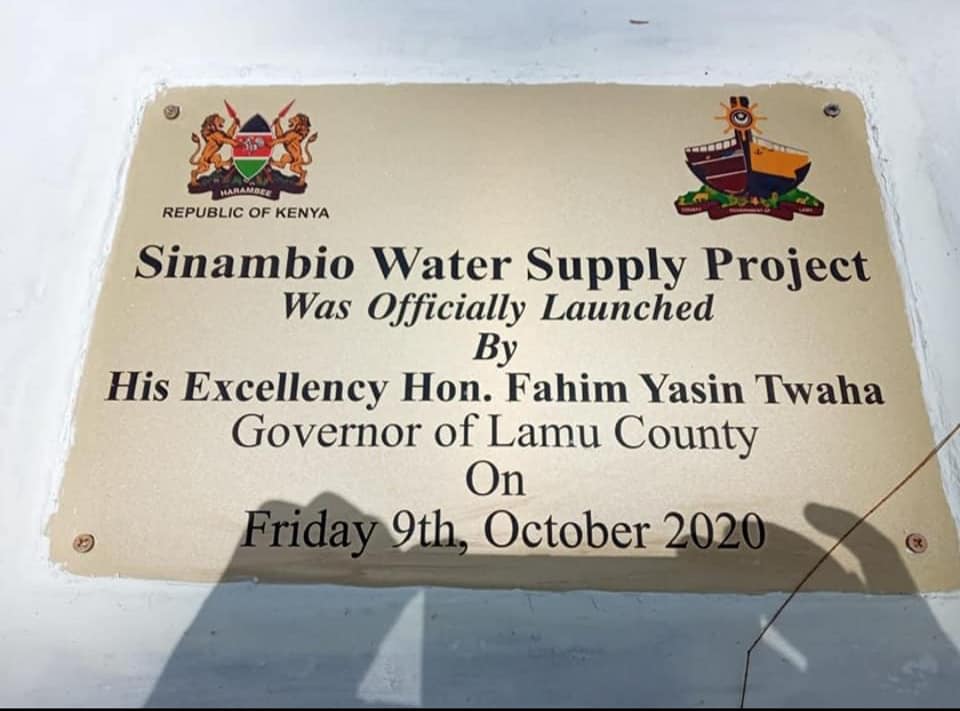 ONGOING: SINAMBIO-MIRUJI WATER INFRASTRUCTURE ON COURSE
The Sinambio-Miruji water project in Hongwe Ward, Lamu West is on course.
The Sh 5.2 million water infrastructure which began in October 2020 is 50% complete.
The project entails 8.26km pipeline extension from Sinambio Shopping Centre through Miruji to Jericho.
The project is among Governor Fahim's flagship water projects under the mega 'Mai Mekoni' water project in both Lamu East and Lamu West, which aims to provide accessibility to clean, safe, tapped water for all.

_Ends_
For more information contact:
Lamu County Government Communications Office at info@lamu.go.ke