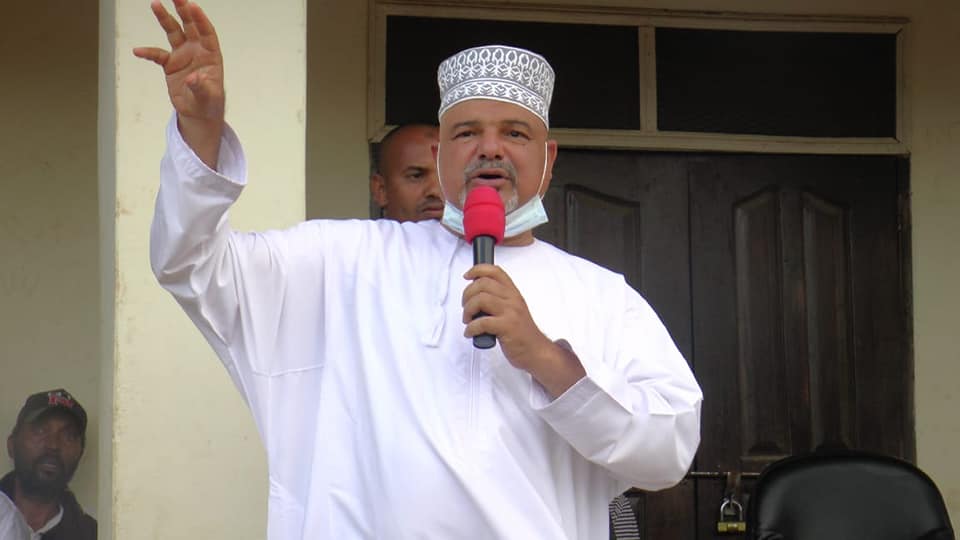 OVER 2000 HOUSEHOLDS IN WITU TOWN RECEIVE RELIEF FOOD FOR DROUGHT RESPONSE.
Governor Fahim Twaha today led relief food distribution for drought response in Witu town, Witu ward to cushion the residents against the effects of ravaging drought.
Speaking in Witu town Governor Fahim Twaha explained that the food distribution exercise will be expanded to all wards targeting over 32,000 vulnerable households in urgent need of food assistance as drought continues to take its toll.
Lamu did not receive adequate rainfall during the last October – November-December 2020 short rains and the March-April-May 2021 long rains. Both seasons were characterized by late osets, below average quantities, and poor distribution both in time and space.
In Lamu this has resulted in worsening drought conditions manifested in poor to no harvest for Lamu's small holder farmers, poor vegetation conditions, storage and water sources are depleting by the day, worsening livestock body conditions and reduced milk production.
In addition to distribution of relief food, the County has also stepped up water tracking services using water bowsers in villages facing acute water shortages.
According to the National Drought Management Authority (NDMA) drought bulletin for July 2021, the other twelve (12) counties on a high alert drought phase include Marsabit, Mandera, Garissa, Wajir, Kilifi, Tana River, Lamu, Samburu, Kitui, Isiolo and Laikipia.
For more information contact
Lamu County Communications Office at: info@lamu.go.ke.