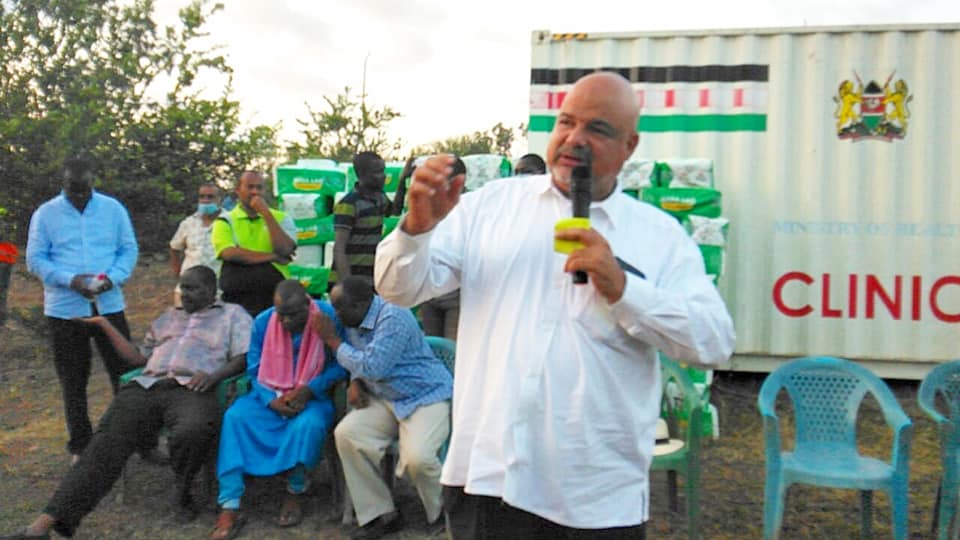 OVER 250 HOUSEHOLDS IN SOROKO, WITU WARD BENEFIT UNDER COUNTY'S RELIEF FOOD PROGRAM.
Governor Fahim Twaha today led relief food distribution exercise in Soroko area in Witu ward where over 250 households received food stuff as part of County's initiative to cushion residents affected by the ravaging drought.
Soroko residents who are mainly small holder farmers, have been grappling with the effects of the ongoing drought with poor to no harvest . A situation replicated throughout the whole county as a result of inadequate rainfall during the last October – November-December 2020 short rains and the March-April-May 2021 long rains. Both seasons were characterized by late onsets, below average quantities, and poor distribution both in time and space.
Addressing the residents at Soroko area, Governor Fahim Twaha assured the farmers that, despite the challenges, the county government is determined to improve food production through continued issuance of certified seeds and subsidized mechanization of farms/tractor services for all.
"My government is committed to empower our farmers and ensure food security across the whole county despite the challenges of unpredictable weather patterns. We will continue to issue our farmers with high quality seeds as well as subsidized farm mechanization/tractors services. To increase accessibility and efficiency of our tractor services , we have set aside funds to purchase 10 new fully equipped tractors to ensure that ploughing is done in a timely manner" said Governor Fahim.
The ongoing food drive initiative will distribute an estimated 400 tonnes of food to at least 32,000 vulnerable households in the County's ten wards that are in urgent need of food.
Governor Fahim launched the initiative in Moa, Witu ward, on Monday 20th September 2021. The initiative is expected to expand to other wards later this week.
According to National Drought Management Authority (NDMA) projections, food insecurity is expected to prevail from July to December 2021, with approximately 1,913,265 individuals in marginal agricultural and pastoral communities in need of aid.
For more information contact the Lamu County Communications Office at: info@lamu.go.ke.