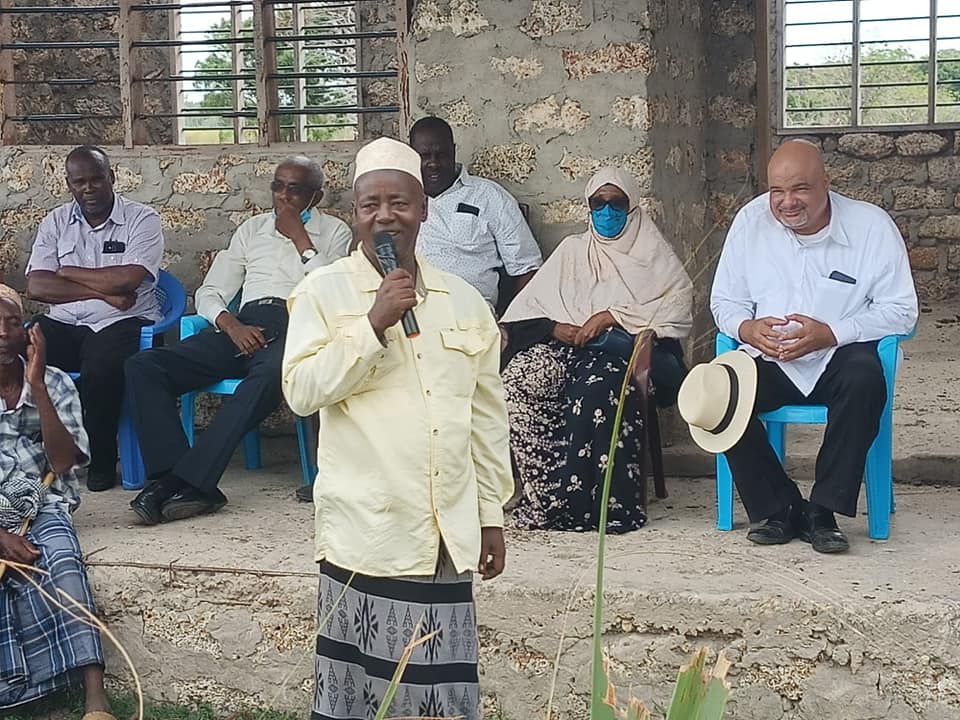 OVER 270 HOUSEHOLDS IN KITUMBINI, WITU WARD RECEIVE RELIEF FOOD.
Governor Fahim Twaha this afternoon led county officials in relief food distribution exercise in Kitumbini Village Witu ward .
Over 270 households in Kitumbini today received food stuff under the program aimed at cushioning residents against the effects of ongoing drought .
Speaking in Kitumbini, Governor Fahim Twaha explained that, the ongoing food drive operation, which began on Monday, September 20, 2021, will distribute an estimated 400 tonnes of food to at least 32,000 disadvantaged households in the County's 10 wards that are in desperate need of relief.
Kitumbini residents who are mainly pastoralists have been dealt a big blow after Lake Kitumbini, their main source of water, run dry.
"As we are all aware, our county did not receive adequate rainfall during the last short rain season. Accordingly, most of our farmers had little to no harvests, our dams and seasonal lakes did not collect any water and most of our grazing land did not grow any pasture for our livestock," said Governor Fahim.
Lack of rain has exacerbated drought conditions, resulting in poor to no harvests for Lamu's small-holder farmers and water and vegetation scarcity for the livestock herding communities.
Marsabit, Mandera, Garissa, Wajir, Kilifi, Tana River, Lamu, Samburu, Kitui, Isiolo, and Laikipia are among the twelve (12) counties on high alert, according to the National Drought Management Authority's (NDMA) drought report for July 2021.
For more information contact the Lamu County Communications Office at: info@lamu.go.ke.