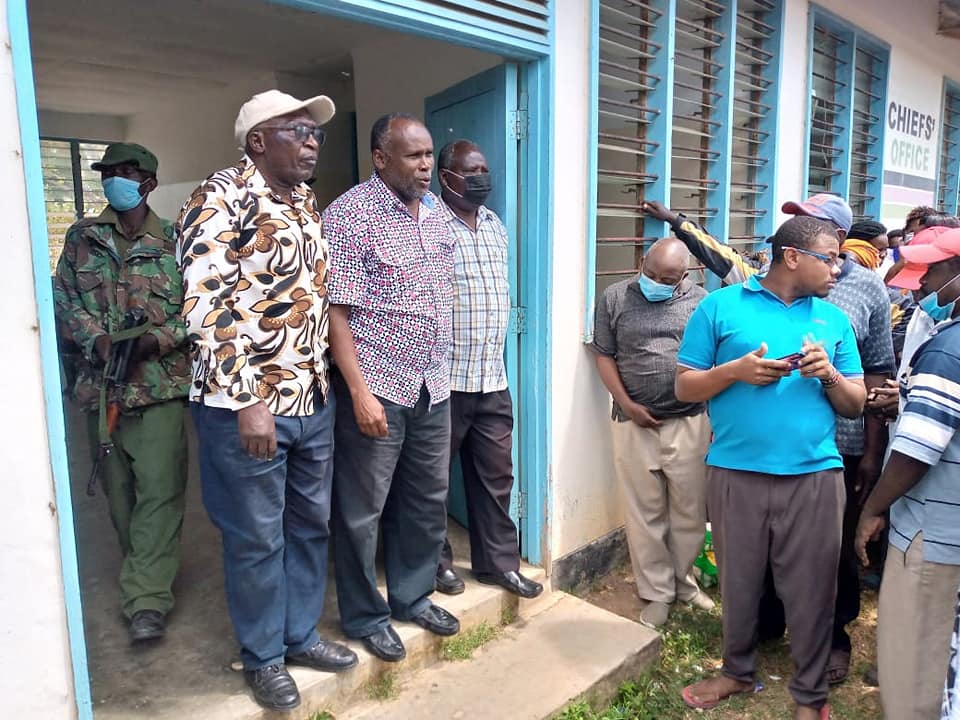 OVER 800 HOUSEHOLDS IN MAPENYA AREA, MKUNUMBI WARD RECEIVE RELIEF FOOD
County officials led by Chief of Staff Mohamed Bute today distributed relief food in Mapenya area Mkunumbi ward .
Over 800 households today received food stuff under the program aimed at cushioning residents against the effects of ongoing drought .
Lack of rain has exacerbated drought conditions, resulting in poor to no harvests for Lamu's small-holder farmers and water and vegetation scarcity for the livestock herding communities.
Marsabit, Mandera, Garissa, Wajir, Kilifi, Tana River, Lamu, Samburu, Kitui, Isiolo, and Laikipia are among the twelve (12) counties on high alert, according to the National Drought Management Authority's (NDMA) drought report for July 2021.
-Ends-
For more information contact
Lamu County Communications Office at: info@lamu.go.ke