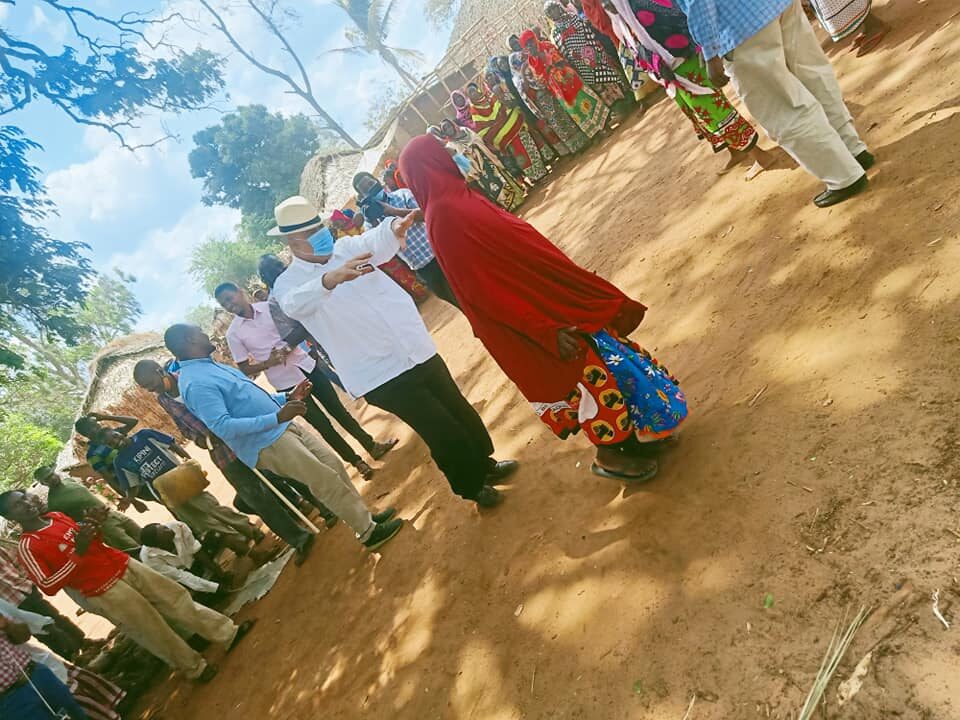 PANDA NGUO VILLAGE RELIEF FOOD DISTRIBUTION DRIVE.
Over 1,600 residents of Pandanguo village in Witu ward have today received relief food to cushion them against effects of ravaging drought.
The initiative that was launched yesterday Monday 20th September 2021 will distribute over 400 tonnes of food to at least 32,000 vulnerable households in the County's ten wards that are in urgent need of food. Over eight villages in Witu Ward have already been covered, with the exercise expected to expand to other wards from Wednesday 22nd September 2021 this week.
The remaining villages in Witu ward including; Sende Mke A,B&C, Nairobi area,Soroko and Rehema(kona mbaya) will also be covered in the course of the day.
The lack of rain has exacerbated drought conditions, resulting in poor to no harvests for Lamu's small-holder farmers and water and vegetation scarcity for the livestock herding communities.
In the recent past the County Government of Lamu has stepped up water tracking services using water bowsers in villages facing acute water shortages to ensure uninterrupted supply of water to affected residents, livestock and even wildlife watering areas .
For more information contact the Lamu County Communications Office at: info@lamu.go.ke