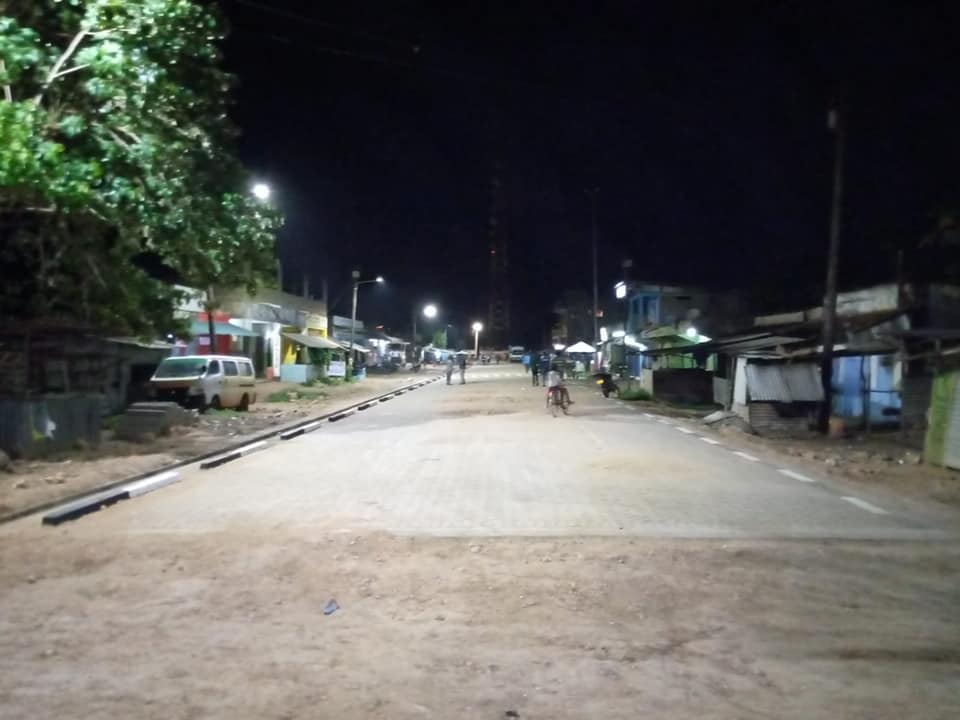 PHASE 3 STREET LIGHTING IN LAMU COUNTY BEGINS
The Lamu County Government has begun phase three of its street lighting project, which will see 180 LED lights erected in the wards of Bahari, Witu, Mkomani, and Kizingitini, respectively.
The project, which aims to improve security and promote economic activities in Lamu's neighborhoods, is one of the county's primary initiatives to boost economic growth.
This Wednesday 21 July, 2021, street lights were placed in Bahari ward in a variety of locations, including:
1. The Safaricom Mast, Mpeketoni Complex(Baroness Hotel) road.
2. Kihenjo's Building, 3 in 1 Bar, Old Town (Bazahi building) road.
3. Winners Lodge, Mama Monica to Soko ya Mbuzi.
Jua Kali area and Mpeketoni CBD areas shall be installed today
.Other areas targeted during this phase are;
1. Hindi-Shahasi road and Juakali area in Hindi.
2. Mkunguni and Kibaki grounds in Lamu.
3. Kizingitini jetty.
4. Witu-Juma mosque area.
The county has already completed phase one of street-lighting, which targeted 19 places and included 583 LEDs and 6 flood lights, under the leadership of HE Governor Fahim. Phase 2 focused on 28 places throughout the county, resulting in the installation of 852 LEDs.
-Ends-
For more information contact:
Lamu County Government Communications Office at info@lamu.go.ke