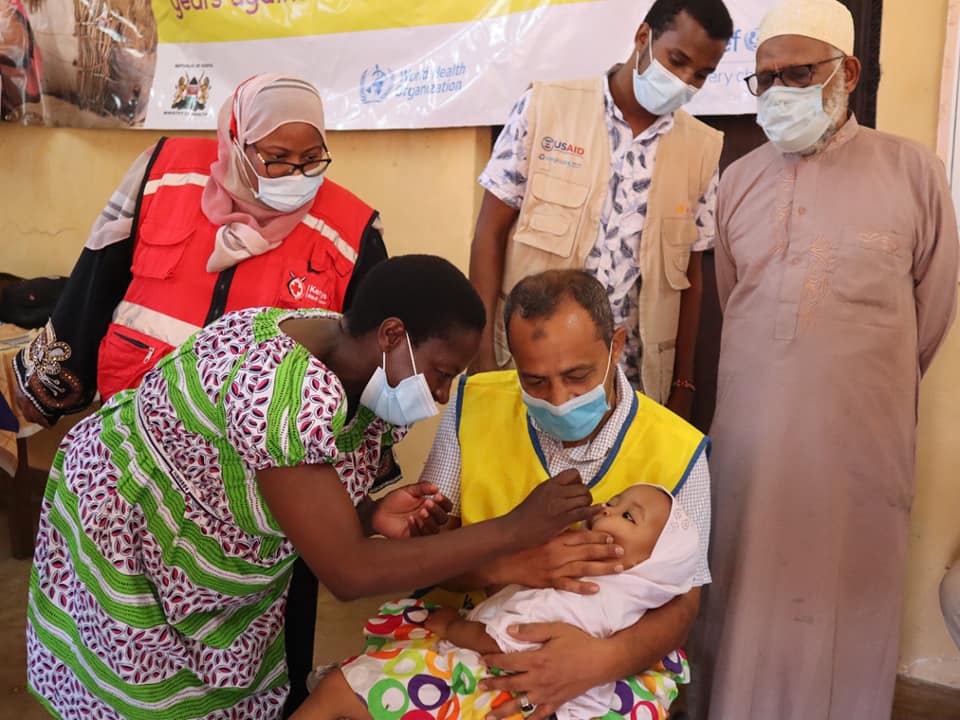 POLIO VACCINATION CAMPAIGN PHASE II KICKS OFF IN LAMU
County Government of Lamu through it's Department of Health Services in partnership with the State Ministry of Health have officially launched PHASE II of Polio campaign and vaccination targeting all children under the age of five years in Lamu.
The house to house campaign by the health workers was officially launched today at Lamu Fort by CECM Health Dr. Ann Gathoni and will run from 17th July 2021, to 22nd July 2021.
The campaign targets to have over 25,104 children in Lamu County vaccinated as well as sensitize Lamu residents on the deadly disease.
Speaking during the official launch of the campaign, Dr. Gathoni urged parents and guardians to accord health officials all the necessary co-operation during the exercise and avail their children for vaccination.
"In addition to fixed vaccination points at health facilities, mobile teams will be operating door to door even in hard-to-reach areas to ensure that every child is protected from this crippling disease.We will also collaborate with the office of Lamu County Commissioner to ensure even areas with security challenges like Basuba are fully covered in the vaccination campaign." said Dr. Gathoni
The ongoing campaign targets about 3.4 million children under the age of five years in the 13 high risk counties including Lamu, Garissa, Isiolo, Kajiado, Kiambu, Kilifi, Kitui, Machakos, Mandera, Mombasa, Nairobi, Tana River and Wajir.
Polio is a deadly disease that does not only cause paralysis and disability but can also result in loss of life.
In February this year, six polio cases were confirmed from samples picked from sewage material in Garissa and Mombasa counties. The polio virus was also found in three children who entered Kenya from Somalia, increasing risk of spreading due to cross border migration.
-Ends-
Story by : Abdalla Simba and Adam Musa
For more information contact:
Lamu County Government Communications Office at info@lamu.go.ke