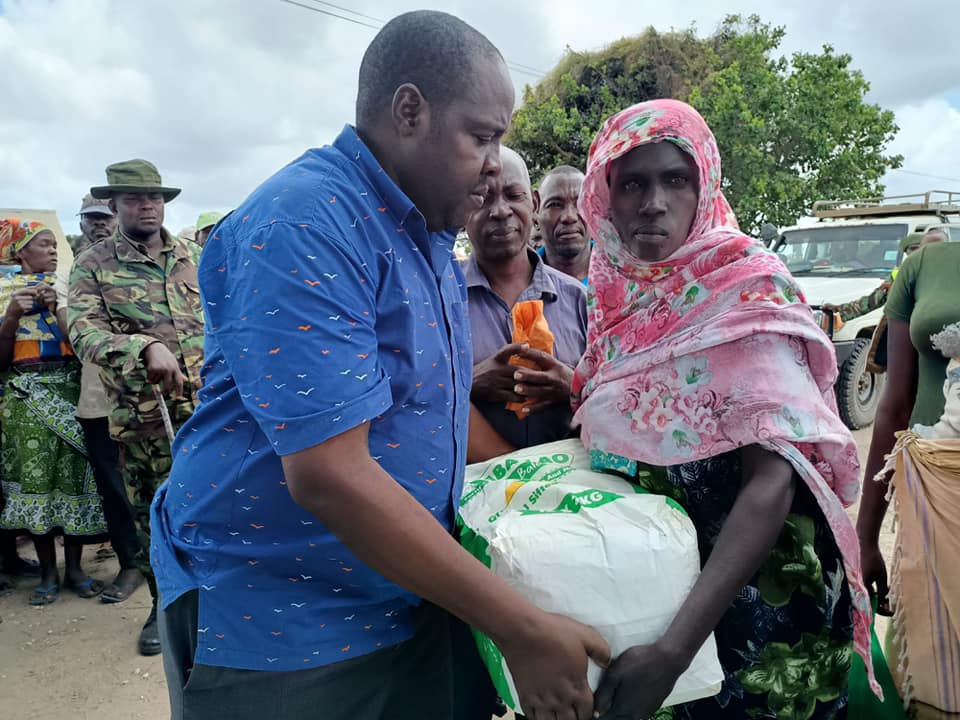 RELIEF FOOD DISTRIBUTION PROGRAM AT PANGANI OLD TOWN AND PANGANI TIMBONI.
Over 70 households in Pangani Maweni and 95 households in Pangani Timboni today received relief food stuff to cushion them against the ongoing drought.
The ongoing initiative aims to distribute an estimated 400 tonnes of food to at least 32,000 vulnerable households in the County's ten wards that are in urgent need of food.