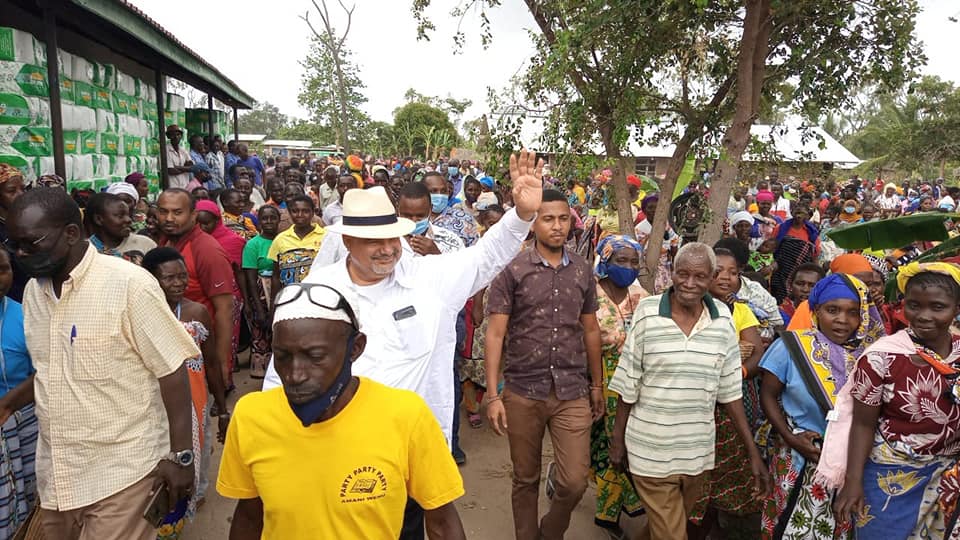 RELIEF FOOD DRIVE; NEW LIFE, LUMSHI, JIPENDENI AND AMKENI VILLAGES, WITU WARD.
Over 1,000 households from Maisha Masha, Lumshi, Jipendeni and Amkeni Villages in Witu Ward, Lamu West Constituency, have today recieved relief food in an ongoing countywide relief food distribution drive.
The intiative which was launched earlier this week by Lamu Governor Fahim Twaha, seeks to cushion over 32,000 vulnerable households that are in urgent need of food across the 10 wards in the county.
The residents, mainly small scale farmers appealed to the county government to issue them with more certified seeds and subsidized tractor services this season. The lack of rain this year has resulted in poor to no harvests, and no income or food for farmers whose produce is exported to neighboring county.
400 tones of food are set to be distributed in all 10 wards across the county. The initiative has successfully, covered villages of Moa, Chalaluma, Kasakakairu, Nagele, Chira, Dide Waride, Sende Mke, Nairobi Area, Panda Nguo, Soroko, Rehema, Maisha Masha, Boko, Jipendeni, Amkeni among others. The exercise is expected to expand to the remaining wards.
For more information contact
Lamu County Communications Office at: info@lamu.go.ke