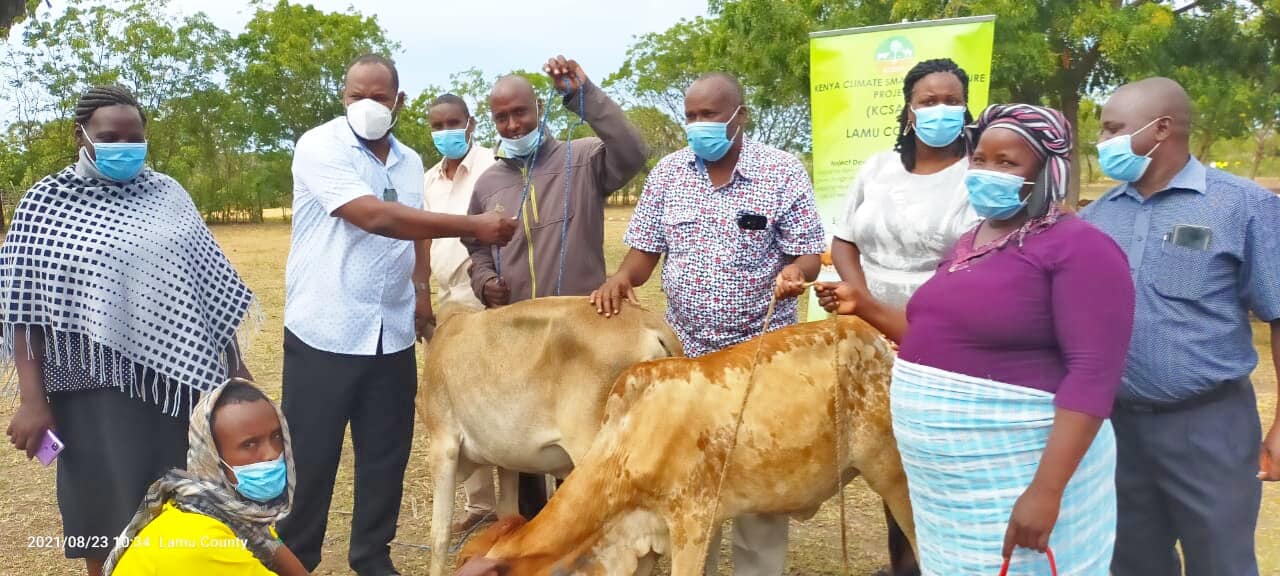 SMALLHOLDER FARMER GROUPS IN BAHARI WARD BENEFIT UNDER SOCIAL PROTECTION PROGRAM
Two smallholder farmer groups in Bahari ward today received 60 heifers respectively under the Kenya Climate Smart Agriculture Project (KCSAP), in collaboration with the Lamu County Government.
Addressing the Group members at chief's office in Tewe sub location, Deputy governor Abdulhakim Aboud, noted that, the program will give the farmers an alternative way to address climate change-related risks, and food security even in the face of a global pandemic .
"The initiative in partnership with Kenya Climate Smart Agriculture will help enhance food security and rural poverty eradication, through improved disposable income to smallholder agro-pastoral households. This is in line with Governor Fahim Twaha's agenda of ensuring food and income security in Lamu. It also compliments other initiatives by the county government to support our farmers including subsidized mechanization of agriculture, issuance of free hybrids seeds among others " Said Hon. Abdulhakim Aboud.
The two groups include, Kiongwe people of good vision and Tewe upendo women.
In attendance was chief of staff Mohammed Bute and Lamu KCSAP coordinator Steven Mbuvi among other county staff.
-Ends-
Story by : Abdalla Simba and Adam Musa
For more information contact:
Lamu County Government Communications Office at info@lamu.go.ke