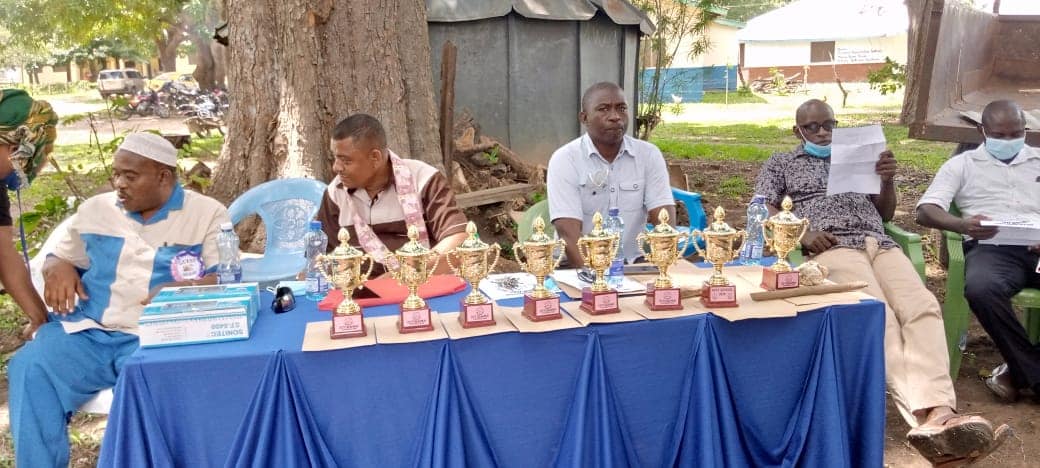 WITU WARD PRIZE GIVING CEREMONY
Education CECM Hon. Paul Thairu HSC today presided over Witu Ward Prize giving ceremony organized to recognize and award outstanding students in the Kenya Certificate of Primary Education exams for the year 2020.
Pupils' who scored over 300 marks in KCPE and teachers' whose subjects registered grade 'A' were awarded trophies, cash prizes among a host of other presents.
Maleli Primary school carried the day emerging the best school in Witu Ward with Rehema Primary school scooping the award for the most improved school for the year 2020.
Over 95 pupils managed over 300 marks in Witu Ward, a great improvement compared to 54 pupils in 2019.
Speaking during the prize giving ceremony, CECM Hon. Paul Thairu congratulated teachers and pupils for their outstanding performance encouraging them to keep leveling up .
Hon. Thairu reiterated that the County Government is committed to improve education in the Lamu County through continued full sponsorship of outstanding students under the scholarship program and the Bursary program for all other students .
"Witu Ward has recorded tremendous improvement in KCPE results since 2017. The scholarship program under the stewardship of Governor Fahim Twaha has proven to be a great catalyst helping to improve the general performance of the whole County . It has continued to encourage healthy competition amongst students with everyone of them fighting to clinch an opportunity for full secondary school scholarship" said Hon. Thairu
Towards supporting the education infrastructure development, Lamu County has already constructed over 28 ECDE centers across the county including Lumshi, Jipendeni, Thakuthaku and Tangeni in Witu ward. Kakathe and Katsakakairu ECDE centers are set to be completed this financial year.
In attendance was Witu MCA Hon. Jonathan Mketa, Ward Bursay Commitee Chairman Bwanamkuu Fumo, County Education Director, all head teachers and teachers Witu Ward, pupils among others.
-Ends-
Story by : Abdalla Simba
For more information contact:
Lamu County Government Communications Office at info@lamu.go.ke