---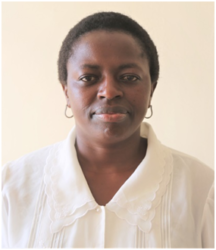 CECM     Hon, Dr. Ann Gathoni
VISION
An efficient and accessible equitable high quality health care,sanitation in a clean and secure environment.
MISSION
To promote and participate in the provision of integrated and high quality promotive,preventive,curative and rehabilitative health care services to all Kenyans
The county will prioritize the scaling up all health care services, improve accessibility, equip and deploy more health care personnel,intensify preventive health measures through awareness campaigns,better sanitation and waste disposal management through well coordinated efforts of all stakeholders in terms of roles and responsibilities,pulling resources together,better budgetary allocations while encouraging private investors to invest in the sector.
Brief Overview
There are 42 health facilities,24 government owned, 3 owned by faith-based organizations, 1 NGO owned and 14 private institutions composed of 3 level five facilities,5 health centres,1 nursing home and 33 dispensaries with a total bed capacity of 172 beds. The county suffers from inadequate personnel with only 4 medical doctors,24 clinical officers,94 nurses,17 public health officers, 5 pharmacists and 30 technical personnel. The average distance to the nearest health centre is approximately 5 kms.With the county's poor road infrastructure and limited availability of transport services, access to health care is a major challenge. Malaria accounts for 63.3% of illness in the county.Despite the high prevalence rates, only 30% of children under 5 years sleep under treated nets.
Proposed Interventions and Areas of Investments
Structural Infrastructure
Equipments Strengthening
community linkage through community health strategy
Structural infrastructure
Upgrading current maternity wings to include fully equipped maternity theatre, newborn unit (NBU), ultra sound room for Hospitals ( King Fahad, Faza & Mpeketoni)
Renovation of delivery rooms in Dispensaries
Construction of theatres in Kiunga and Witu Health centres
Construction of incinerators in 3 Hospitals and 3 health centres
The County Government through H.E the Governor has supported the department to accomplish the following projects
Initiated Rapid Result Initiative in major health facilities to improve services delivery
Purchased 60 modern hospital beds Refurbishment of maternity wing of County referral hospital
 Purchase of drugs and non pharmaceuticals for all health facilities every quarter
 Recruitment of specialists has began, 1 specialist has already reported
 Procurement of 3 new ambulances to strengthen referral system and a donation of one fully equipped ambulance has already been handed over to the department
 Purchase of tractors for garbage collection.
Contact
Email: lamucountyhospital@lamu.go.ke
---