---
Mr. Ahmed Mohamed Hemed
CEC –  Finance and Economic Planning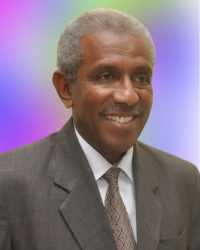 Born in Lamu in 1958. – Holds Bachelor of Education from Kenyatta University.
Also holds a primary (P1) certificate from Machakos Teacher College.
He has extensive public service experience having started as a primary school teacher.
Previously he served as the Town Clerk in Chuka and Malindi Municipal Council and Lamu County Council.
Before his appointment he was a Deputy County Secretary in Tharaka Nithi County.
Mr. Abdu Godana Dae
CEC – Environment and sanitation.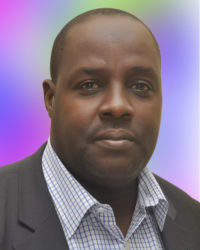 Abdu Godana Dae born in 1968 at Didewaride Location, Witu division, Lamu district in Lamu County.
A father of 5 is married to an Orma lady from Garrsein, Tana River County.
Godana who is from pastoralist community was raised from humble background where he was forced to go to school bear footed with one pair of uniform.
He was forced to repeat for CPE National Exam despite his success for lack of school fees to join Lamu Boys Secondary School.
After repeating his CPE National exam he joined Tarasaa Secondary School for O –level.
He works us un-trained teacher at Kastaka kairu primary without pay before he worked as a clerk with National Assembly at parliament building.
Due to high standards of living in Nairobi with low salary he was forced to left and later joined KCB where he was able go to university and also educate his young brothers.
He has extensive banking and management experience having worked for large financial institution (KCB) for twenty-four years where he joined KCB as a clerk in 1991 and left as a senior manager of KCB treasury square in 2015.
Before his appointment as CEC Fisheries, Livestock and cooperative development he worked as County Secretary with Tana River County.
Higher Education.
Holds a Bachelor of Commerce (Finance)-Kenyatta University.
Also holds AKIB (Knec) Diploma in Banking and AKIB Associate Diploma.
Holds Master of Business Administration (MBA Finance)- Kenyatta university.(graduating December 2017).
His personal Achievement.
 After he was unable to raise fees to pursue his higher learning he secures a job from KCB where he was able to enroll in university and also educate his young brothers.
Notable wards
While he was a manager at KCB his branch was voted as a best branch in Coast Region.
In 2015 as a head of public service he was voted the best staff in Tana River County by the Governor Hussein Dado.
Miss Fahima Araphat Abdalla
CEC – Lands, physical planning and infrastructure development.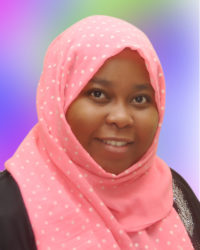 Fahima Arafat Abdalla born in 1992 in Shella ward , Lamu county.
Fahima was the only lady who stood out amongst 12 applicants and was appointed to be an administrator for Shella ward.
After she complited her O level education in 2009, she joined Kenyatta University.
Holds a Bachelor of Commerce (Accounting) from Kenyatta University.
Holds a Senior Management Course Certificate (Kenya School of Government).
Also holds Certificate in Dispute Resolution as Third Party Neutral from the Ottawa based Canadian Institute for Conflict Resolution (CICR).
Currently pursuing a Master of Arts in Project Planning and Management at the University of Nairobi (ongoing graduating December 2017).
She worked with Rahma Logistics as an Accountant.
Before her appointment she was a Shella Ward Administrator
Her Achievement.
While she was a ward administrator for Shella, with the help of the other stakeholder she was able to produce more than 600 titles for the resident of Raskitau village which were having dispute for many years.
Vision
She will ensure that each and every person or family in Lamu County owns his parts of lands.
Mr. Dismas Polle Mwasabu
CEC – Trade, Tourism & Industrialization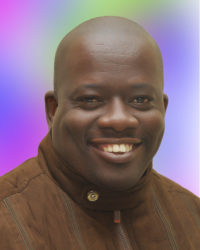 Born  in Lamu.
Holds bachelor of Business Administration from Technical University of Mombasa.
Studied at Mpeketoni Secondary School.
Studied at Bahari Primary School.
Worked with ministry of lands, housing and urban development as officer in charge of Lamu station, rent restriction tribunal.
Worked with ministry of Housing as clerical officer in rent restriction tribunal.
Worked with Bismarck valuers Limited as a clerk.
Worked with Catholic Diocese of Malindi as a community resource person.
Director, Kudzecha investment limited.
Confirmation letter of permanent appointment as clerk rent restriction tribunal, Lamu station.
Appointed as member of procurement Committee, Lamu West.
Dr. Ann Gathoni Kabii
CEC – Public Service Management and Administration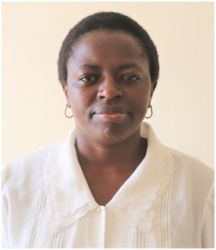 Holds a Bachelor of medical doctor (MBCHB) from Nairobi University 1998-2003.
Master of medicine in pediatric 2009-2014.
Medical officer intern at coast general hospital, one year program 2004.
Worked as a medical officer at coast general hospital 2005-2006
Worked as medical superintendent at Mpeketoni sub district hospital 2006-2008
Before her appointment she Worked in Nyeri County as pediatrician 2014-2018
Professional Association Membership
Kenya medical association
Kenya pediatric association.
Paul kamau thairu
CEC – Education
Education Background
MBAin Finance and Accounting Mount Kenya University.
Bachelor of Science in Education from Kenyatta University.
Diploma in Education –Kenya Science Teachers College.
Diploma in Information and Communication Technology –Regional Center for Tourism.
Diploma in Education for Technology and the use of MASHAV (STATE OF ISRAEL)
Diploma in hand ball from Pandox –Germany.
Diploma in Technology and Assessment Mathematics –University of Cambridge-London.
Diploma in stage 2 intermediate course in physics –University of Cambridge-London.
Diploma Technology Literacy level of the ICT competence-GESCI
Work experience
Before his appointment he was a Commissioner Central Region with St. John Priory of Kenya.
Worked as a trainer of master trainers EDT and eKitabu
Ambassador CEMASTEA
Editor (School magazine) Loreto High School -Kiambu
Tallying manager –Interim Independent Electoral Commission
Cadet Movement officer at St. John Ambulance
Chief setter of exam –Government of Southern Sudan.
Author Top-Students Physics.
Senior Examiner in Physics with KNEC.
Author et al ICT manual for EDT and eKitabu.
Professional Awards and Achievements
Head of State Commendation (HSC).
Innovative Teacher of the year (iToya Award).
Patriotism during Mashujaa Day.
National Science and Math's Olympiad.
Screen modern Dance Winner(nationally).
National Cadet First Aid & Drills.
Annual Recognition by St. John Prior Kenya -2017
Best National Screen Dance Director 2017 and 2018.
Colloquium on Teaching as ministry.
Co-coordinator Inter-Loreto Games.
Strategic Plan writer for Loreto.
---